Author Archive
Nick Wakeman
Editor-in-chief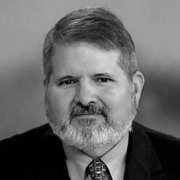 Nick Wakeman is the editor-in-chief of Washington Technology and joined the publication in 1996 as a staff writer. He's a graduate of Bridgewater College and earned a masters degree from American University. When he isn't writing about government contractors, he's thinking of cooking large pieces of meat over fire and dreaming of ways to embarrass his two sons. Follow him on Twitter:
@nick_wakeman
.
Opinion
Industry will have just one week to weigh in on the next draft solicitation for this $60 billion technology solutions vehicle.
Companies
Jill McFarlane joins the cybersecurity company with brings 30 years of finance experience from across the market.
Contracts
Two companies want in on these contracts for "critical and complex IT services" that support research.
---
Opinion
Chenega and Ivy Hill were on opposite sides of the table in round one of this Defense Health Agency competition, but for round two they are teammates and face a challenge from the incumbent.
Companies
CACI International may have told the Army that a former source selection officer did not share proprietary information, but the company did not explain any processes it had in place to mitigate a possible organizational conflict-of-interest.
Contracts
Contractors had only four business days to weigh in on the draft solicitation for the next version of the Veterans Affairs Department's T4NG IT solutions vehicle.
Contracts
An incumbent and two challengers are complaining about the evaluation process.
Companies
The company sought a greater presence in the Air Force and announced this move in the same week it named a new CEO.
Opinion
No matter the size of their business, government contractors see people and workforce issues as among the most pressing they face.
Companies
The transaction brings capabilities around cybersecurity operations as-a-service to Iron Bow.
Companies
In its year-end financial report, General Dynamics said the IT services unit has some foundation for growth 2023 amid continuing challenges in the tech hardware division.
Contracts
The firm's price was higher than its competitors for a $860 million program management task order, but so was the technical proposal that won out.
Companies
The addition of Simplex Mobility brings asset and expense management software to DMI's managed services offerings.
Companies
The Germany-headquartered company's federal subsidiary got approval for its Internet of Things data management solution to open up more opportunities in a large market.
Contracts
With a new request for information, the Army is asking several questions to help it develop a contract for unified network operations.
Contracts
Through this new $950 million multiple-award contract, the command is seeking commercial software services to support how it develops applications.
Companies
This former acting chief information officer for State takes on an operations leadership role General Dynamics' IT services unit.
Opinion
Executives from large, small and mid-sized businesses will share their views on the opportunities and challenges for the year ahead as we kick off our 2023 series of WT Power Breakfasts.
Contracts
The Government Accountability Office backed NASA's assessment that a competitor's bid offered better value thanks to a workforce-focused approach.
Contracts
The agency tweaks its timeline, provides more details on its planned approach and shows where it wants industry feedback.