Why are too many GovGon websites so lacking in the basics?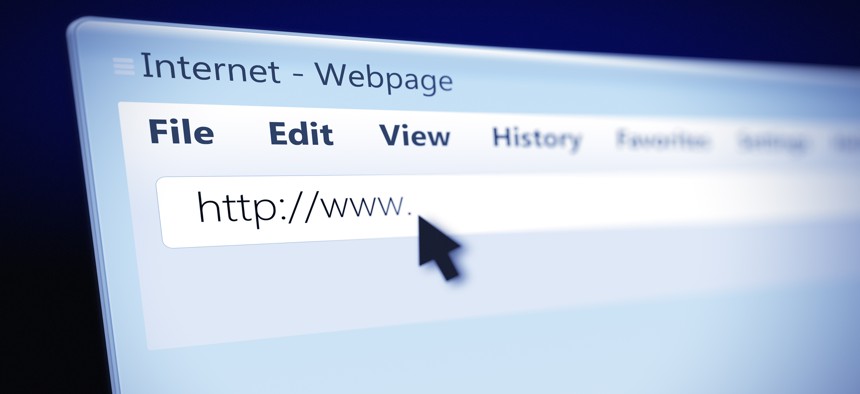 For whatever reason, high-level information about a government contractor is often missing or hard to find on their own websites and that's a missed opportunity to tell your story.
We're putting the finishing touches on the annual Top 100 rankings and I'm on the hunt to find what I see as basic information about many of these government contractors.
I've been scouring company webpage after company webpage collecting information on leadership, lines of business and other data on the companies.
Sometimes it's easy. I click "About" on the menu bar and work through the choices. Different companies have their own names for those options..
But generally the leadership team is found by clicking on options similar to "People," "Who We Are" and similar choices. Many companies even have an easy to spot the "Leadership" choice.
Lines of business generally offer up choices such as "Solutions," What We Do," "Capabilities" and others that take me to the information I'm looking for. Publicly-traded companies also have a section on "Investor Relations" that offer up financial and other key information.
But for every company where it is easy to find information, an equal number or more must feel that information such as the CEO and headquarters locations are state secrets that must remain hidden.
I'm going to pick on two companies in particular, because they are direct competitors and newcomers to the 2021 Top 100 -- SpaceX and Blue Origin. Neither of their websites have basic information on leadership. I had to confirm elsewhere that Elon Musk is the CEO of SpaceX and Bob Smith is the chief executive of Blue Origin.
Both sites are one of just a few that have a "Shop" link in their navigation bar if one wants to buy some SpaceX or Blue Origin merchandise.
I often have to hunt for company headquarters locations. The "Contact" choice just goes to form on many company sites. Press releases give me some hope that the company's home location will be in the dateline of that statement.
Google searching the company's name with the word "headquarters" also generally works.
The search engine is powerful, but my point is that I shouldn't need to use Google.
Why can't companies make basic information on leadership and location easy to find?
Here is my wish list of easy to find information:
Leadership, and particularly beyond the CEO.
Headquarters location. Many companies will have a map showing all of their locations.
Lines of business.
Major contracts.
Financial reports for the publicly-traded companies.
One other piece of information that would be nice to have is a number of employees. But fewer and fewer companies post their headcount on their websites.
I understand it's a number that changes often, so I'm not as bothered by that. I've come to accept it is hard to find, if not impossible. Publicly-traded companies are generally required to report that number in their filings to the Securities and Exchange Commission.
My complaints should not be read as a journalist griping, though that is part of it. But the information I and many others want is very basic. It provides context and insight into a company.
A company headquartered in Huntsville, Alabama says something. The lines of business tell you how a company views the market and its opportunities. A list of major contracts provides sense of who the company is working for and with.
All of the above is information that a journalist would want, but they are also facts a prospective partner might want. Prospective employees are a more important part of the audience too.
Don't hide basic information. It is an important part of your story. The pretty graphics that everyone uses are nice, but they are more flash than substance and do little to truly tell your story.