Companies
One of the government market's most high-profile investment firms also added to its brain trust.
Opinion
Shutdowns do nothing positive for anyone and only waste time, energy and resources.
Contracts
Re-evaluations are now underway ahead of another attempt at awards for this potential $50 billion government-wide IT vehicle.
Sponsor Content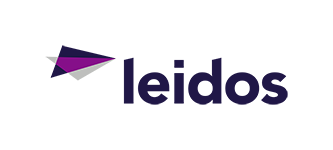 As government agencies advance zero-trust strategies, robust Identity Credential and Access Management (ICAM) solutions are critical to a strong cybersecurity posture.
Contracts
NetCentric Technology's capture of this contract will stretch its presence at the Cape Canaveral Space Force Station in Florida to 15 years.
Contracts
The General Services Administration gives itself and the industry additional time to do their part for this government-wide professional services contract vehicle.
Opinion
The state and local market is different in several key ways. Here are six things to keep in mind.
Opinion
With more than 250 proposals received, the Air Force said that was too many for a manageable evaluation process.
Companies
Booz Allen Hamilton's venture capital fund is among the investors in this one-year-old startup that focuses on defending artificial intelligence systems.
Contracts
Leidos has announced its capture of the Army's Common Hardware Systems-6 award, but the longtime incumbent General Dynamics still has an open window to protest.
Sponsor Content

This ESG Report provides a comprehensive update on environmental, social, and governance (ESG) programs, initiatives, and metrics, as well as highlights of Pure Storages future plans.
Presented by Pure Storage
Contracts
The tax collection agency will rework the solicitation and take in revised proposals after a pair of protests.
Companies
The company has been on a path to pivot more toward digital-centric work in support of defense systems and platforms.
Companies
GCOM's combination with OnCore Consulting brings with it another change at the very senior level.
Opinion
Uncover the hidden costs of poor customer engagement and why training your entire organization to build relationships, uncover needs, and spark innovation is no longer optional.