Deloitte, ManTech get another chance at $2B Defense Health Agency contract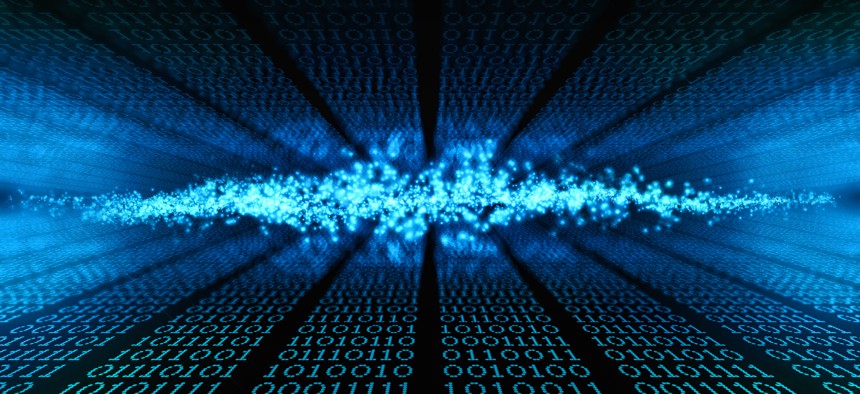 The Defense Health Agency will look at conflict of interest allegations leveled against Peraton and regarding how that company won a $2 billion enterprise IT contract.
Deloitte and ManTech will at least get another shot at a $2 billion Defense Health Agency contract that first went to Peraton in the fall of last year for enterprise IT services.
The Government Accountability Office has dismissed protests by Deloitte and ManTech after both companies lodged similar challenges to DHA's decision to pick Peraton.
They object to how the evaluation was conducted and they've raised issues of a possible organizational conflict of interest. Which typically means they are alleging Peraton hired someone who gave them information about the procurement that wasn't widely available to the other competitors.
DHA has agreed to investigate the OCI allegation, then will make a new award decision. After DHA took that action, the agency rescinded the award to Peraton. GAO then dismissed the protests because there is no longer a contract award to challenge.
Officials at Peraton declined to comment for this post.
The Military Health System Enterprise IT Services contract has been down this path of being tied up in protests before.
Peraton first won the contract in September, which kicked off the first round protests by Deloitte and ManTech. One month later, DHA took a corrective action and the protests were dismissed.
DHA again awarded the contract to Peraton in January, which triggered the second and most recent set of protests by Deloitte and ManTech. OCI concerns more fully emerged in that round.
The potential 10-year contract is part of the Defense Health Agency's initiative to absorb the Military Health System into DHA. Work includes IT operations, asset planning and management, cybersecurity, data center administration, and end-user support.
If DHA picks either Deloitte or ManTech over Peraton, expect another round of protests to be filed. Stay tuned.