Protest fight over $2B DHA contract enters third round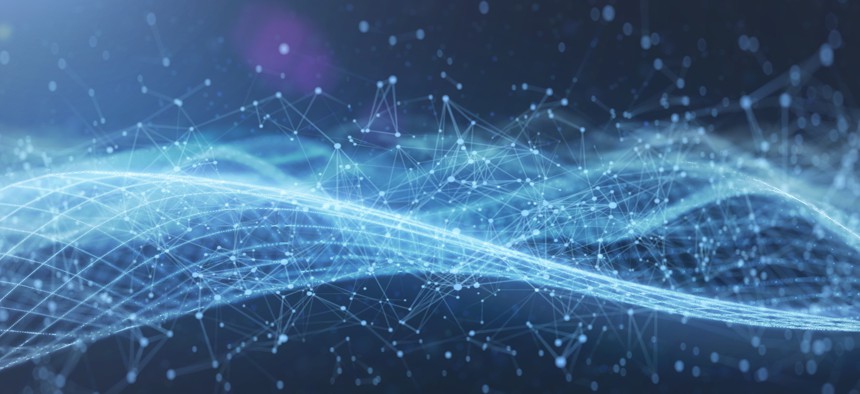 The Defense Health Agency has now chosen Peraton three times over a $2 billion IT infrastructure contract and also faced protests in each instance, including this latest one.
Round three is on for the battle over a nearly $2 billion Defense Health Agency contract that has been awarded to Peraton three times and faced the same number of protests.
Peraton first won the 10-year blanket purchase agreement known as the Military Health System Enterprise IT Services contract in August, besting other bids by Deloitte and ManTech.
Deloitte and ManTech have filed protests arguing Peraton had an organizational conflict-of-interest and that DHA's evaluation was flawed.
The agency agreed to take a second look, but again awarded the contract to Peraton. More protests by Deloitte and ManTech followed, as did a second corrective action by DHA to further examine the OCI claims.
Earlier this month, DHA awarded the contract to Peraton for a third time. Of course, that triggered another protest by Deloitte.
We'll be watching to see if ManTech also joins in.
Deloitte is sticking with its arguments that the evaluation was flawed and the procurement is still tainted by an OCI on the part of Peraton.
We've reached out to Peraton for comment and will provide an update if they respond. So far, they've declined to comment when earlier protests were filed.
DHA is using this contract as a foundation for their plan to absorb the Military Health System into the agency's structure.
Solicitation documents outline how the agency sought a technology systems integrator to help consolidate IT services, standardize enterprise-wide processes to facilitate IT service delivery and transition existing contracts like the DHA Global Service Center service desk.
DHA wants more control of the IT systems as it takes on more oversight of the MHS and medical treatment facilities, the latter of which have been historically managed by the service branches.
The contract together requirements from at least six predecessor contracts.