Air Force project focuses on machine-human teaming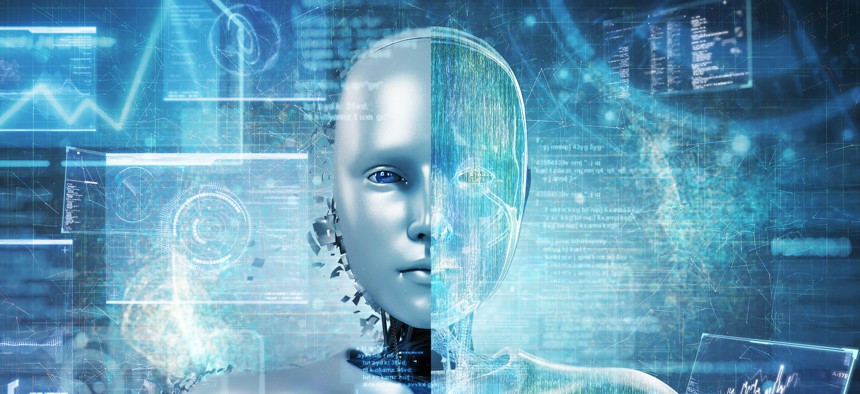 The Air Force Research Laboratory hires a company to help develop design principles for human-machine teaming to improve analytics.
Artificial intelligence, machine learning and automation are continuing to grow and that means the Holy Grail of sorts is how to help humans and the machines they operate work more closely together.
The Air Force Research Laboratory is spending time and money on this issue through its Matrix program, a Hollywood-like acronym that stands for Mission Analytics Technology and Research for Innovative Exploitation.
Under that program, the Air Force has awarded a $97.5 million research-and-development contract to Parallax Advanced Research of Beavercreek, Ohio.
Parallax will work on developing design principles and theories in human-machine teaming, human performance, psychological processes, and physiological indicators. The goal is to enhance analytic efficiency and effectiveness, according to procurement documents.
The Air Force wants to team human analysts with automated decision support analytics to achieve results that neither can achieve alone.
Beavercreek, Ohio-headquartered Parallax will focus on three main technical areas: multi-source analytics, joint all-domain systems analytics and machine learning analytics.
Parallax won over three other bidders. The contract runs through May 6, 2029 and most of the work will be performed at Wright-Patterson Air Force Base in Dayton, Ohio.