WT dives into Energy at our next Power Breakfast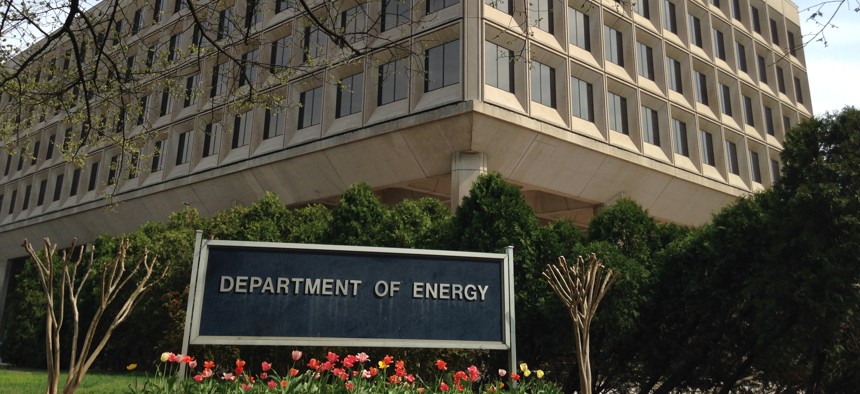 We will present opportunities for large and small businesses at our Sept. 23 Power Breakfast, which marks WT's return to in-person events.
We take a deep dive next week into the Energy Department and all the contracting opportunities coming out of that agency.
Also: we're meeting live and in-person.
The Washington Technology Power Breakfast returns as an in-person event on Sept. 23 at the Tower Club in Tysons, Virginia. Great content and insights on Energy Department opportunities will be on display, as is the chance to connect with your industry peers.
The event kicks off at 9 a.m. and will wrap up by 10:30. Click here for information on how to register. Washington Technology Insider members get a discount, so don't forget to sign up for that.
The Energy Department's broad mission touches on many parts of the federal government and the U.S. economy as a whole. We'll kick off our day with a session focused on understanding the department and its spending lines up with its mission.
Lisa Mundt and Amber Hart of the Pulse of GovCon will educate on how the department spends its money, where its priorities are and the opportunities in the pipeline. Few agencies have the kind of responsibilities that Energy has when considering issues such as climate change, power grid challenges, and safety of nuclear weapons and materials.
We'll then focus on small business opportunities and hear from Ron Pierce, director of the department's office of small and disadvantaged business utilization. The Energy Department has small business goals like every other agency.
Pierce will share how Energy meets those goals and best practices for working with the department. This presentation will include insights on upcoming contracts and other initiatives where small businesses can play a role as well as advice on common pitfalls and mistakes companies make when approaching the department.
The final session will have executives from two large contractors – Leidos and ICF – talk about their business at the department and what they see as their customer's greatest needs and challenges.
They will also share their partnering strategies and where they are investing for long-term success. Key takeaways will include technology trends and the expanding role Energy will play in addressing emerging challenges such as climate change.
You can expect some great insights and I look forward to seeing many of you all in person. Be sure to say Hi.