NIST looks to improve recruitment with augmented writing software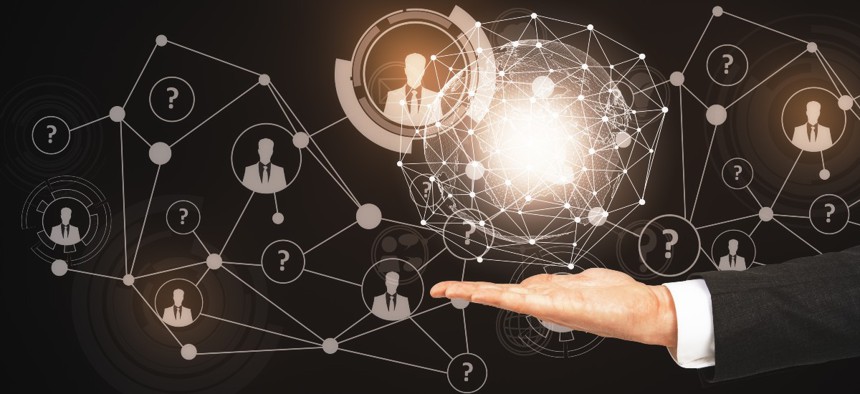 The agency will use the platform to center diversity, equity and inclusion in its hiring efforts.
The National Institute of Standards and Technology and its Office of Human Resources Management is looking to buy an augmented writing platform to help improve its recruitment efforts, according to a request for quotations filed Monday. 
The RFQ noted that the augmented writing platform will help agencies "improv[e] the quality of recruitment content across job sites, emails and employer platforms using editing, scoring and analytics tools." According to the filing, the platform will help NIST hiring managers and OHRM HR Specialists develop meaningful and better defined job descriptions and recruitment materials overall to help attract top talent and broaden NIST's outreach.
NIST added that the platform will support growing the agency's diversity, inclusion and belonging efforts "to minimize hiding language patterns in our communications to potential applicants, making NIST a more attractive place to work."
NIST stated that with the platform, it would edit and create tailored job descriptions that can be used in several job applications within NIST vacancies. NIST noted that it intends to use the platform throughout the recruitment process. 
NIST is asking for a one-year subscription with the ability to add two option years if desired. 
The agency envisions an augmented writing platform that can use artificial intelligence to learn from its library of recruitment documents and then produce suggested hiring materials that still retain the HR team's voice. Users would also be able to receive writing guidance and trend information on words and phrases related to inclusivity. 
The platform would also need to support unlimited users and documents; integrate with LinkedIn; provide secure single sign-on; meet compliance guidance; offer a diversity, equity, inclusion and belonging development capabilities outside of recruiting; and supply usage analytics.
NIST stated that after a vendor is awarded and the platform is provided, the contractor would only need to provide sessions to train NIST users and some support as needed. 
Responses are due via email to the agency contact by Jan. 30 at 4pm EDT.