DOD partners with GSA to get sustainable products to agencies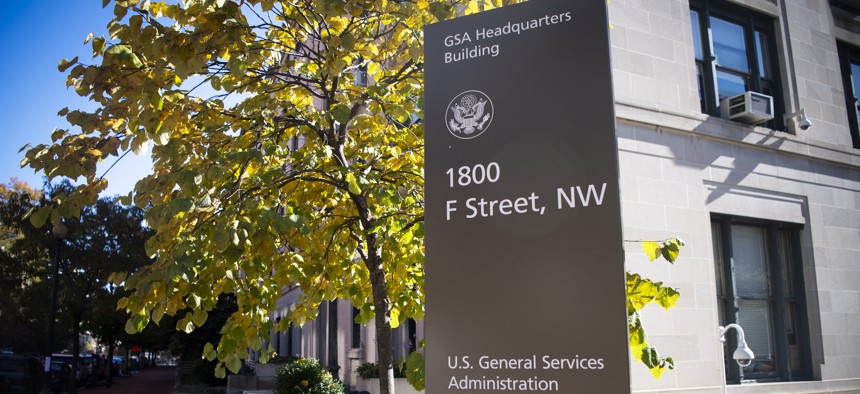 General Services Administration officials have agreed to leverage Defense Department program that assists agencies in their acquisitions of sustainable commercial off-the-shelf technologies.
Officials from the General Services Administration and the Department of Defense signed a memorandum of understanding Tuesday designed to make sustainable technology products more easily available through federal acquisition programs.
Under the MOU, GSA will leverage the Defense Department's Sustainable Technology Evaluation and Demonstration Program—which aims to identify emerging sustainable technologies that meet government requirements and demo them to promote broader federal adoption — and include product performance and pricing information to help streamline vendor access on acquisition programs. 
"This partnership is an important step in strengthening our sustainable acquisition offerings," said Sonny Hashmi, Federal Acquisition Service commissioner, in a statement Tuesday. "It's so important that we help agencies more easily find and buy products that not only meet mission needs but are also better for the environment."
Under the agreement, when the STED program identifies a sustainable product that meets or exceeds DOD requirements, GSA officials will assist the vendors in obtaining a new Federal Supply Schedule.
GSA officials said they could also possibly help the vendor obtain a National Stock Number, which would allow agencies to obtain the sustainable products directly from GSA through its GSA Global Supply requisition process, which is already certified under the Federal Acquisition Regulation. 
Agencies can already procure environmentally sustainable products through its GSA Global Supply requisition process and by buying through the GSA Advantage! Environmental Aisle to help meet federally-mandated acquisition requirements, alongside a range of sustainable acquisition tools available.
Products identified through the STED program would soon have access to those programs, providing proven vendors with a larger market for their products. 
"We're excited to expand our partnership with GSA to bring sustainable product innovation to the federal market," said David Asiello, director of sustainability and acquisition in the Office of the Assistant Secretary of Defense for Energy Installations and Environment, in a statement. "These innovations help us improve mission capability, protect the health and safety of the warfighter better, and protect the environment at the same time."