More troubles for GSA's Polaris small business contract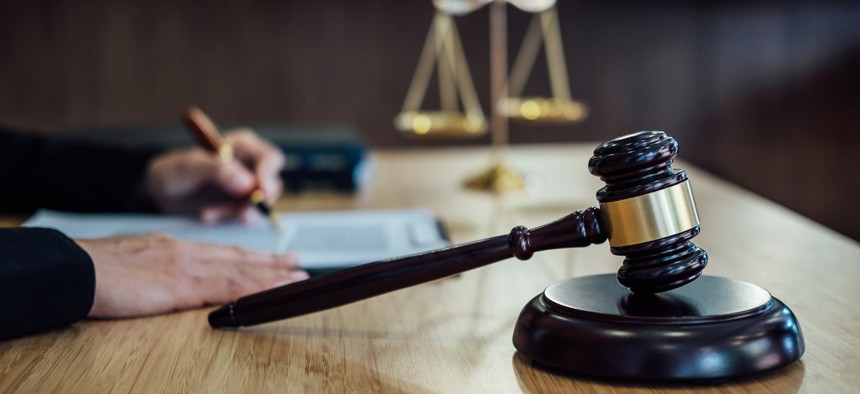 A new protest raises a common complaint others have raised: mentor-protégé joint ventures have an unfair edge in the competition for the IT solutions vehicle.
The General Services Administration's Polaris small business contract is the subject of another protest that raises a familiar theme this vehicle for IT solutions has seen before.
A pre-award protest filed on Tuesday by Akima alleges GSA is showing favoritism to mentor-protégé joint ventures, a complaint that other protesters have pushed at the U.S. Court of Federal Claims.
Late in the spring, the court ruled that GSA could not make Polaris awards until it fixed portion of the self-scoring methodology that awards points for a company's experience.
Polaris will have no ceiling over its 10-year ordering period and have four domains, including one general small business and three geared toward specific SB categories: HUBZone, woman-owned and service-disabled veteran-owned.
Akima is complaining that GSA is only allowing mentor-protégé bidders to submit revised experience examples. All revised proposals are due Nov. 7.
The company argues that by allowing only some bidders to submit new experience examples, the solicitation gives others an unfair advantage.
Examples of experience play a large role in calculating the self-score that bidders submit.
GSA's plan is to make at least 310 awards across the four domains with various permutations in the event of tied scores that could result in a higher number of winners.
Akima is arguing that all companies should be allowed to update their experience projects so they can improve their scores.
Polaris replaced the Alliant 2 Small Business vehicle, which GSA abandoned in 2020 after two years of protests and court rulings that went against the agency.
GSA released the final solicitation for Polaris in September 2022, but the release has been followed by protests to the Government Accountability Office and Court of Federal Claims.
Akima is the only active protest at this time. A decision from GAO is due Feb. 8, 2024.
GSA cannot make awards while the protest is pending, but can look at proposals.