NASA seeks ideas for extracting oxygen from lunar rocks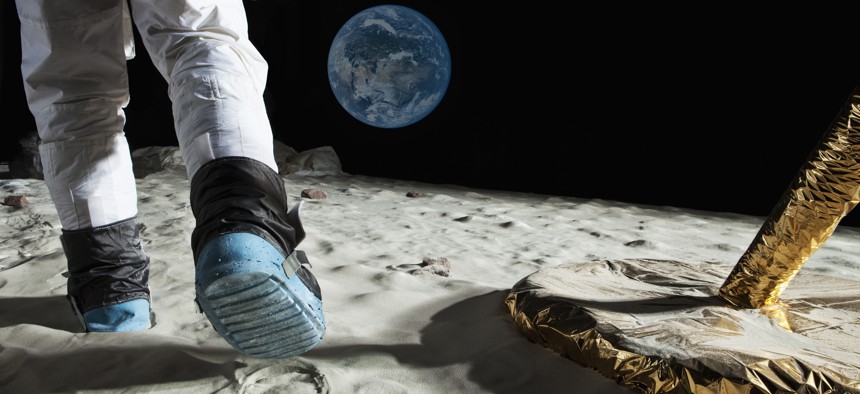 The space agency has scheduled an industry day to explain how it wants to build a sustained presence on the moon and the important role that rocks will play.
NASA is looking for ways to extract oxygen from the rocks on the moon in what it says will be a critical element for a sustained lunar presence
The space agency is hosting an industry day on Monday, Nov. 13 to explain the concept and its interest in engaging with government, academia and industry.
"Many capability gaps are shared across stakeholders, and early operations can build confidence in our ability to expand the economic sphere to the cislunar domain," NASA says in a new request for information.
The word Cislunar refers to the space between the earth and the moon. The project is known as the Lunar Infrastructure Foundational Technologies 1, or in the shorthand Lift-1.
NASA is focusing the RFI on demonstrating technologies to be used on the surface of the moon, but will also consider other components such as orbiters and systems to deliver the technology. NASA is encouraging the use of commercial lunar payload service providers.
Ultimately, NASA wants to establish lunar infrastructure and commercial space operations. A key element of this will be using resources that exist on the moon.
NASA eventually wants commercial operations that produce metric tons of oxygen, water, propellants, construction and manufacturing materials and other commodities. These will act as steppingstones for missions to Mars.