How to leverage FITARA to drive your customer's modernization efforts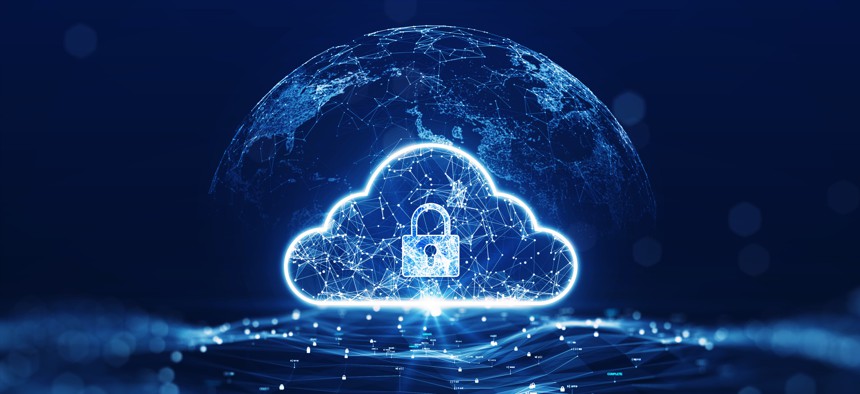 FITARA scorecards have been a powerful tool for agency improvements but they also are a guide for contractors looking to help their customers modernize their operations and move toward hybrid cloud environments.
Since their introduction in 2015, FITARA scorecards have played a hand in guiding agency IT modernization. By outlining clear steps and priorities, the scorecards enable measurable advancements in areas such as CIO authority, cybersecurity, IT modernization, and more. From the initial FITARA hearing in November 2015 through December 2021, agencies receiving higher than a "C" grade increased from 29% to 100%.
While federal IT modernization continues to progress and scores improve, agencies that treat the scorecard as a dynamic tool, rather than a static one, will keep gaining benefit into the future. As federal agencies evolve, scorecards will continue to be useful when facing modernization challenges due to security risks, high costs, and difficulty integrating and maintaining legacy systems.
Using the scorecard as a guide, contractors can help agencies modernize by bridging complex IT gaps, addressing talent shortages and workforce challenges.
Staffing challenges caused by an aging workforce and cloud migration have spurred the consolidation of physical data centers nationwide. More than 6,000 physical federal data centers have closed, but many of the initial closures represent small rooms with servers and other low-hanging fruit rather than broad modernization.
Officials are examining guidelines to match the advancements made since 2015, with an emphasis on movement to the cloud.
As agencies make progress in their modernization initiatives, they continue to face situations where legacy technologies remain a necessity, especially when it comes to decades-old records stored on mainframes that are too crucial to lose. Because federal agencies operate in complex ecosystems that combine public cloud, on-premises, edge and other environments, having tools that can integrate these varied platforms will maximize the impact of their investments and efforts.
Incorporating more cloud tools, contractors can provide guidance on implementing Integration Platform as a Service (iPaaS) systems.
For example, iPaaS delivers a cloud service for application, data, process, and service-oriented architecture integration that supports cloud-to-cloud, cloud-to-on-premises and on-premises-to-on-premises scenarios. This supports citizen-friendly applications that unite data sets across diverse platforms.
iPaaS on the back end and a contractor's guidance allow agencies to fully embrace modernization without compromising or complicating access to data stored on legacy tech.
People are another essential element of driving modernization forward. CIO empowerment was an important initial goal of the FITARA legislation—one where agencies have made notable progress. Leadership buy-in and a modernization-focused culture allow efforts to thrive.
Yet, challenges with overall IT talent gaps remain. By 2030, more than 85 million jobs could go unfilled because there aren't enough skilled people to take them. Contractors can contribute to agencies' modernization efforts by providing legacy system expertise and by offering low or no-code technology options that make the most of federal teams' current skill sets. Low code options eliminate the need for manual coding so non-technical teams can support self-service integration and easily build or connect the applications they need to perform their roles.
Utilizing contracting workforces also allows agencies to flex up and scale down their technical workforce capabilities as needed. This is a lower cost alternative to hiring and employing full time employees.
Private sector partnership is a valuable resource to federal agency modernization efforts and crucial to meeting FITARA goals. From technology guidance to providing professionals needed for agency support, partnering on common goals like those set within FITARA can amplify modernization efforts.
As FITARA scorecards evolve, contractors and federal agencies can work together to address challenges and provide a better experience for both the civil servant and the citizen.