Author Archive
Ross Wilkers
Senior Staff Reporter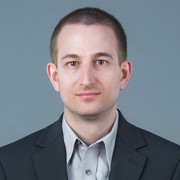 Ross Wilkers covers the business of government contracting, companies and trends that shape the market. He joined WT in 2017 and works with Editor-in-Chief Nick Wakeman to host and produce our WT 360 podcast that features discussions with the market's leading executives and voices. Ross is a native of Northern Virginia and is an alumnus of George Mason University.
Companies
The employee-owned ATS expands its workforce to 600 staffers with this acquisition.
Companies
Irys Technologies' goal is to become a more formidable competitor in data protection and digital safety.
Companies
In her first conversation with Wall Street, Toni Townes-Whitley points to the scale of Science Applications International Corp.'s portfolio and business development as where most of her initial attention is.
---
Companies
The service branch's Training and Readiness Command also uses this contract to acquire industry support for its acquisition and IT functions.
Companies
Epirus' board of directors moves to promote its next CEO from within and continue the startup's emphasis on prototyping in its defense technology programs.
Contracts
The company has held this particular program for five years that focuses on aircraft.
Companies
Four companies feature in this roundup of key leadership appointments across the market.
Contracts
A final solicitation is now live for this multiple-award effort known as SPRUCE, which seeks more modern and commercial-like software development services.
Companies
The four-year-old startup HevenDrones sees hydrogen as what will power the vehicles for longer durations, helping them enter new mission fields, such as contested logistics.
Companies
The private equity firm adds another government contractor to its portfolio of investments in the market.
Companies
The Arlington Capital Partners-backed company adds to its library of defense technology products.
Contracts
The Safety and Mission Assurance Services III contract supports one of NASA's main scientific spacecraft and instrument development teams.
Companies
System One entered the market in 2017 and this latest purchase represents a foray into Energy Department programs.
Companies
L3Harris Technologies' 2023 acquisition activity centered on the purchases of Aerojet Rocketdyne and the former Viasat secure data product business.
Contracts
The tax collection agency is undertaking this recompete amid its broader push to overhaul the entire tech environment, which includes systems first stood up in the 1960s.
Podcasts
Brian Lindholm, founder and managing principal of FedSavvy Strategies, provides the steps for companies to gain greater understandings of how federal agencies buy is just as important as what they buy.
Contracts
This will be the fourth iteration of a go-to contract for the Homeland Security Department to acquire industry support for its science and technology team.
Companies
The as-yet-named entity from the merger of Amentum and two of Jacobs' government-facing business units will hit the market with plans to be a global systems integrator.
Contracts
The Defense Information Systems Agency goes with a newcomer for this much-protested contract that evidently now has the green light to get going.
Companies
Jacobs agrees to merge two of its government-facing business units with Amentum to create this new government services provider.