CACI makes bold statement with $820M acquisition of Six3 Systems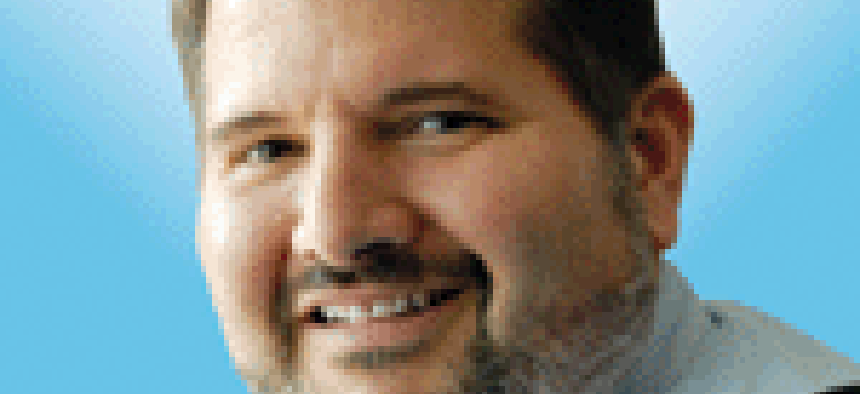 Few things express confidence in the market as making the biggest deal in your company's history, and that's exactly what CACI International did today when it signed an agreement to buy Six3 Systems for $820 million.
The deal should close by the end of the year, and with the acquisition, CACI further builds its cybersecurity and intelligence business, particularly in command, control, computers, combat systems, intelligence, surveillance and reconnaissance systems, commonly known as C5ISR.
The price tag might raise eyebrows given the current market conditions of budget woes and massive uncertainty in the near term, but CACI is taking a decidedly long-term view of this deal.
Six3's business in the intelligence and defense markets are in seams that give CACI CEO Ken Asbury confidence that the deal will pay off.
"They are in a very valuable space that has endurance for the long term," Asbury said.
He described them as a premier provider of signal intelligence systems. The company also is heavily involved in intelligence operations and precision geo-location solutions.
Another very attractive feature is Six3's organic growth rate of 15 percent for the top and bottom lines over the past five years.
A top priority of the integration plan is to preserve that growth. "First, we want to do no harm as they transition into CACI," Asbury said. "This is going to be a slow integration."
The acquisition should close by the end of the year, and Six3 will come on board as a single business unit.
"This is a business that is already functioning very well, so we are going to be very hands off," he said.
Six3 has to "execute on what they were executing on before they were part of CACI, and that will make it a successful acquisition," Asbury said.
CACI has no cost or revenue synergies built into its plan. "Over time, we'll look at synergies," he said.
Six3's senior management team, including CEO Bob Coleman, has agreed to stay on for a significant period of time. "I can't go into details, but I feel very good that we'll preserve the core management team for two or three years," Asbury said.
Analysts tracking CACI said that execution going forward is critical. The price CACI is paying "leaves no room for impact from sequestration, margin pressure and budget pressures," wrote Bill Loomis, an analyst with the investment bank Stifel, Nicolaus & Co.
However, he did note that while the deal might hurt investor returns in the short term, the acquisition enhances CACI's long-term position.
"It really is just a perfect fit for where CACI wants to go," said Don Blair, managing director of the investment bank Raymond James.
It is the impact of things such as the continuing resolutions, sequestration and the general budget crunch that in part motivated CACI's decision to pursue Six3.
"Clearly, we have a new normal and it requires that you adapt how you go to market," he said. "We've been doing that, and we saw Six3 as helping us."
A priority for CACI is to shift more of its work from services to solutions as a way of increasing its margins. The current profile is about 40 percent solutions and 60 percent services, Asbury said.
By contrast, Six3 has about 20 percent of its revenue from its product business (very high margins, according to Blair), and the remaining 80 percent is two-thirds high-end solutions and one-third services, Asbury said.
"We want to move toward things such as fixed-price contracts because it drives higher margins, and Six3 is excellent at that because they have hard to obtain and unique skills," he said.
"We see this as a strategic opportunity. We want more solutions, more fixed price and that will drive margin improvement," Asbury said.
During our interview, Asbury spoke several times about the similar, mission-focused cultures of the two companies and the chemistry between the management teams. "In our first management meeting it was a like a bunch of brothers and sisters getting together," he said. "You could feel the kinship."