BigBear.ai reworks senior leadership structure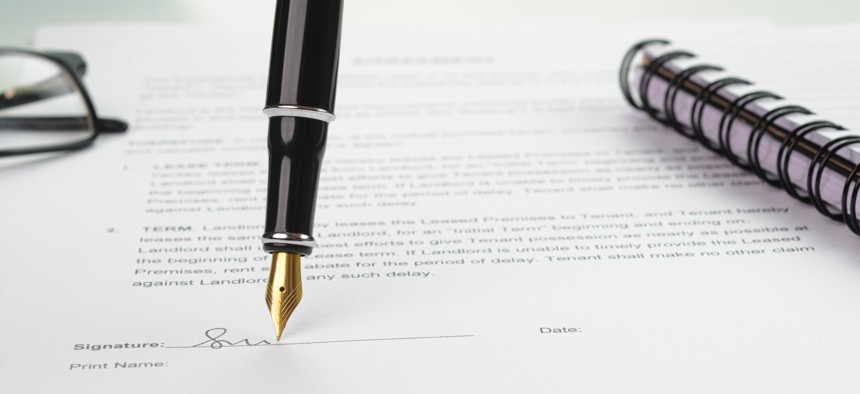 BigBear.ai has announced a group of senior leadership moves, including new roles and responsibilities involving the artificial intelligence company's federal markets group.
These moves come after BigBear "terminated the employment" of Sam Gordy, its chief operating officer and federal markets president. Gordy is a former IBM and Leidos executive, who was brought in last year right before the company made its public market debut.
Gordy's departure was announced in an Aug. 9 regulatory filing to the Securities and Exchange Commission. No other details were available and the company has not yet responded to a request for comment.
In a Sept. 1 SEC filing, the company also announced that it had laid off 7% of its workforce in a move that translates to $1.5 million in costs. That accounts mostly for severance and termination-related expenses.
BigBear said the layoffs will reduce operating costs and is part of a larger strategy to reduce cash burn through savings initiatives, streamline operations, and what the regulatory filing describes as achieving "operational efficiencies through continued integration."
The company's Thursday announcement of its most recent senior leadership moves describes them as part of larger corporate transformation initiatives with a goal of sustainable growth.
Tony Barrett is now BigBear's president and general manager in the federal market. He will report to CEO Reggie Brothers and was formerly president of the company's cyber and engineering sector.
Other promotions include Dan Jones, who was named chief products officer and is now in charge of the company's technology strategy. He was previously senior vice president of products.
Jones succeeds BigBear's former chief technology officer Brian Frutchey, who left the company but continues as an adviser.
Sean Ricker was promoted to the new position of chief accounting officer. He will report to Julie Peffer, the chief financial officer. He was formerly the corporate controller.
Andre Hentz has been named chief transformation officer, a newly-created position. That role consolidates his previous post as chief administrative officer with Gordy's COO responsibilities.