NextGov, FCW to combine editorial operations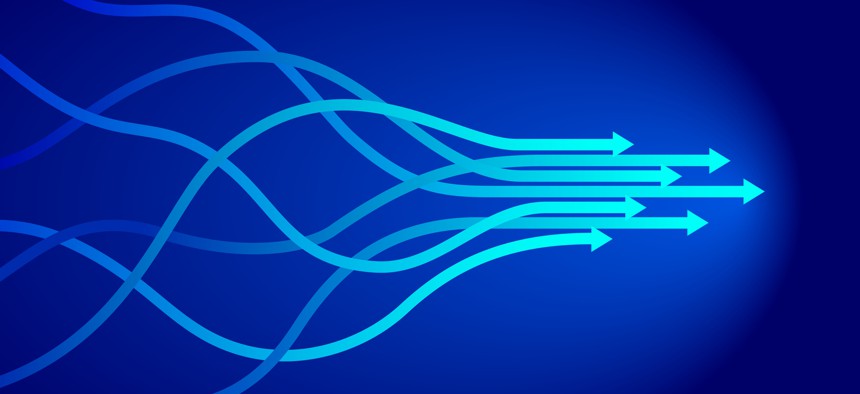 These two sibling publications of Washington Technology are merging into a single outlet as they fine tune their approach to covering the federal government.
Washington Technology is part of a larger group of publications focused on the public sector and this week our parent company announced that two of the flagship publications will merge over the coming weeks.
NextGov and FCW were rivals for many years. Then GovExec acquired the public sector business of 1105 Media in September 2021, which included FCW and Washington Technology.
While we share resources, the NextGov-FCW combination does not affect Washington Technology and what we cover. We'll remain focused on the business activity of government contractors.
The editors of NextGov and FCW posted a note that explains the decision to combine their editorial operations.
After the acquisition, NextGov focused on emerging technologies and what comes next in the public sector. FCW pursued stories dealing with procurement, policy and the business of federal IT.
"We're very proud of the award-winning work both publications have produced during this partnership era, but we've concluded that segmenting the federal technology community in this way is not in the best interest of either our readers or our customers," the editors wrote.
"The most important federal missions cut across technology, policy, personnel, procurement and politics. It makes sense to organize our editorial coverage the same way."
The name for the new publication is "Nextgov/FCW."
"Admittedly, that doesn't roll off the tongue, or lend itself to the sexiest of logos. But it's a direct reflection of what this publication will be: a true combination of the federal technology community's two strongest brands, delivering far more than either publication currently offers on its own," the editors said.
The merger will not affect the annual Federal 100 award program. That long cherished tradition will continue.