ManTech builds on Navy support with new win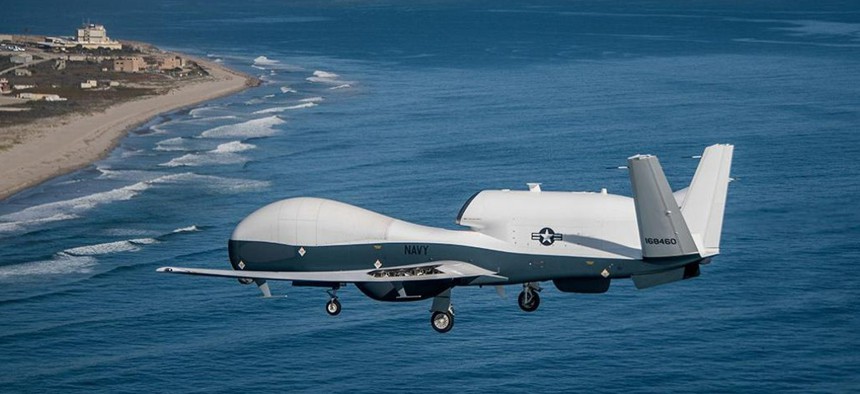 ManTech International secures a second technology integration contract in as many weeks with the Naval Surface Warfare Center.
For the second time in two weeks, ManTech International has announced a large contract win with the Naval Surface Warfare Center to bring innovative technology solutions there
Last week, ManTech touted its $88 million win with NSWC-Dahlgren. This week, the company is detailing an award from NSWC-Crane worth $118 million.
The Crane hub chose ManTech to work on unmanned aircraft systems including the MQ-4C Triton with a focus on intelligence, surveillance and reconnaissance.
Specific solutions include model-based systems engineering combined with ManTech's advanced cyber range environment, also known as ACRE, and electro-optical infrared sensors. The goal is superior situational awareness in all light conditions. There also is end-to-end encryption involved, the company said.
For the Dahlgren hub, ManTech will provide test and evaluation support for Navy weapons and combat systems. That includes working on the Aegis Combat System, Aegis Ballistic Missile Defense System, and the Ship Self-Defense System for aircraft carriers.