More protest action likely in $400M State cyber saga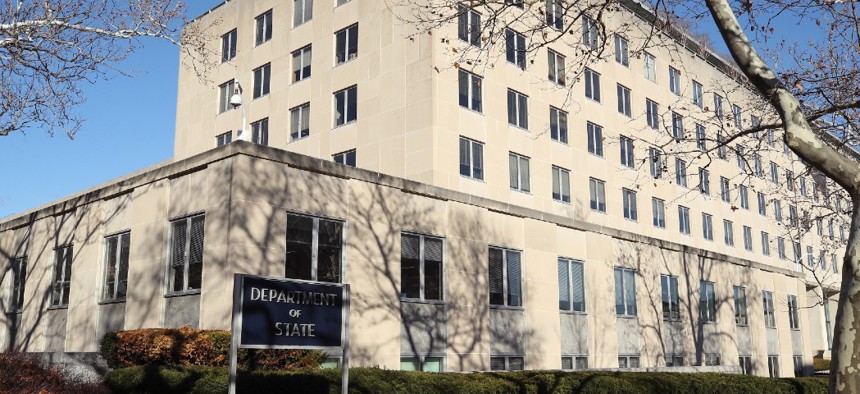 A newly-released protest decision offers insights into the conflict between General Dynamics IT and Peraton over a nearly $400 million State Department cyber contract, and also points the way to yet more arguing about who should win.
We now have more details on a protest saga involving General Dynamics IT and the former Northrop Grumman business now under the Peraton umbrella.
So far, the State Department has attempted an award of a $395 million cybersecurity contract to what is now Peraton three times.
Also three times each, GDIT has protested and State Department has taken a corrective action because it couldn't defend its award decision.
Note: in my earlier post about this contract, I identified Northrop Grumman as the winner of the contract because that is how the business was identified in the Government Accountability Office's protest docket. Since that time, I have confirmed that the intended winner indeed is Peraton.
Northrop Grumman's IT business began pursuing and bidding on the contract before that unit was absorbed into Peraton.
GAO has now weighed in with this seven-page decision released Feb. 3 after GDIT protested a fourth time because it felt the corrective action wasn't adequate. GDIT argued that Peraton should be eliminated from the competition.
Part of the latest protest was denied and other aspects were dismissed. But in that dismissal, we see potential grounds for another protest if the State Department decides to award the contract again to Peraton.
One of GDIT's allegations is that Peraton should be deemed ineligible over an organizational conflict of interest that cannot be mitigated. Details of what that conflict exactly entails are not in the GAO decision.
Peraton has submitted a plan to mitigate that perceived OCI, but the State Department hasn't evaluated it. GAO said it was "premature" to consider that part of GDIT's protest.
The State Department could decide the OCI issue in multiple ways: some in Peraton's favor, some in GDIT's favor.
But until then, there is nothing for GAO to rule on.
So if Peraton wins the contract again, put money on GDIT returning with protest number five.