Peraton backs away from its NRO bid protest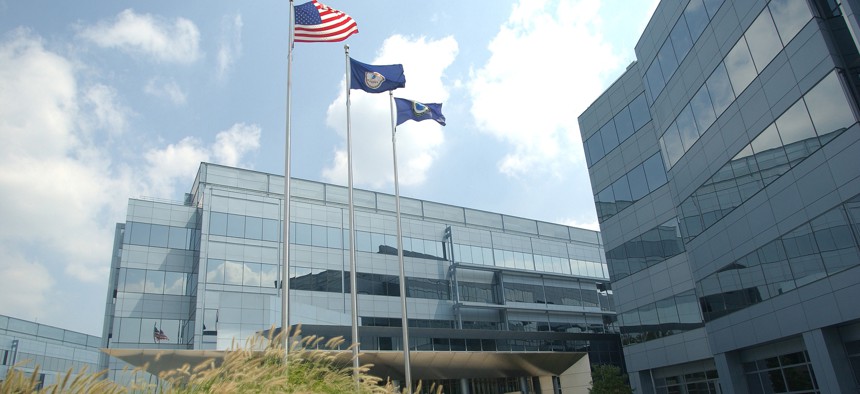 Peraton's protest withdrawal says as much about the tradition of treading lightly with intelligence customers as it does about the validity of their complaint.
Peraton has been in a battle for a highly-classified contract at the National Reconnaissance Office, but apparently has walked away after pursuing a bid protest.
The company withdrew its challenge in mid-January, roughly two months after it first filed on Nov. 1. A Government Accountability Office decision was due Feb. 9.
Withdrawing so close to the end of the process is a strong indicator that Peraton came to the realization that GAO's ruling was likely to go against the company.
We've asked for comment from Peraton and will update this if and when we hear back.
As expected, NRO work is generally highly-classified so few details are available. Radio silence from our usual sources.
We do know from past coverage that intelligence agencies are a target market for Peraton, which through its various acquisitions has built up its space and surveillance skills.
Peraton's board of advisers is loaded with intelligence community veterans including Robert Cardillo, a former director of the National Geospatial-Intelligence Agency; Kevin Meinders, a former deputy director of National Intelligence for Enterprise Capacity; and Jeffrey Harris, a former director of NRO.
Intelligence also is one of the market segments the company calls out on its website. The company touts capabilities such as secure communication services; data and product analysis; intelligence analysis and reporting; virtualization; cloud development and migration; and data collection, management, and product analysis.
Peraton's withdrawal speaks to long-standing industry tradition of treading lightly when it comes to intelligence customers. A small subset of contractors work with those agencies, which means those firms tend to handle disagreements gingerly.
We do see protests involving these agencies, but withdrawals aren't uncommon. A protestor gets to see the underlying records that document a procurement. They get to raise their concerns.
If the company believes it is going to lose the protest, withdrawing allows them to save some face with the customer and keep the classified world hidden behind the veil.
I have no idea of course if knowing it would likely lose is what drove Peraton to withdraw the protest. But I wanted to reflect on the tradition anyway.
There are rare exceptions where we do see public versions of GAO decisions on an intelligence community contracts. This March 2018 ruling on the National Security Agency's Groundbreaker recompete and another decision late last year involving an NSA cloud competition are examples of that.