Tradition continues: protest ties up $343M TSA IT contract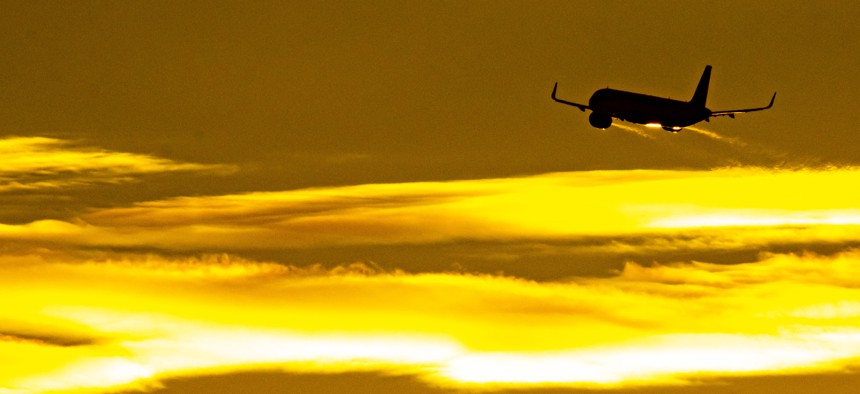 CACI International is the third incumbent to lose the recompete for an IT infrastructure contract with the Transportation Security Agency, and also the third to protest after not winning the award.
It should be no surprise that a Transportation Security Administration contract for IT infrastructure is under protest.
Every competition since the original award has been slammed with protests.
Now a task order, the new $343 million award at the subject of yet another ongoing protest traces its roots back to TSA's creation in 2002 and its need to build out an infrastructure.
Known as IMPACT, the contract supports TSA's IT needs at airports and other facilities across the country.
Unisys won the contract in 2002, but lost the recompete to Computer Sciences Corp. in 2010 and battled through several rounds of protests trying to win back the contract.
The Government Accountability Office officially ruled against Unisys' protest. 
Fast forward to 2018, CACI International won the recompete and took the work away from General Dynamics IT -- which became the eventual home of what was CSC's federal business. CACI had to fend off protests by Perspecta. The Government Accountability Office denied Perspecta's protest and CACI has been the prime on IMPACT ever since.
Now the positions are reversed. CACI is protesting TSA's award of the latest IMPACT recompete to Perspecta, which is now part of Peraton.
CACI is challenging how the evaluation was conducted.
The company filed its protest in January and made a supplemental filing last week after TSA submitted its response to the protest. A GAO decision is due April 13.
An interesting fact: There have been three recompetes for this work and in all three competitions, the incumbent lost. The incumbents have also protested and lost the protests.
Looks to me like TSA is a difficult customer to please, so beware. The IMPACT contract might be ripe for a takeaway, but it'll be hard to hold onto over the long run. At least, that's the pattern so far.
We'll have to wait to see if CACI will break the pattern. CACI declined to comment on its protest.