Where CACI succeeded in its TSA IT infrastructure protest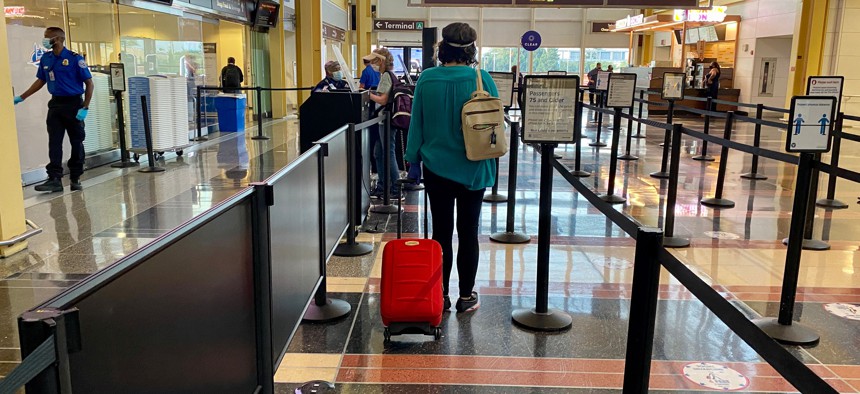 The Government Accountability Office explains how it sided with CACI International's argument that the company properly scored in a bid to keep a $343 million Transportation Security Agency IT contract.
We previously reported that CACI International a second chance to keep its incumbent contract that Peraton had won to support the IT infrastructure for the Transportation Security Administration.
Now thanks to this unsealed bid protest decision, we now have more insights in the flaws found in how TSA evaluated proposals.
CACI didn't prevail in its challenge to how technical proposals were evaluated for the $343 million contact, but the Government Accountability Office was convinced that TSA didn't evaluate corporate experience properly.
In the solicitation, TSA said corporate experience would get the most attention when conducting a best-value tradeoff.
TSA scored the corporate experience as pass/fail. Both CACI and Peraton passed.
CACI argued the pass/fail evaluation was the wrong thing to do, but TSA countered that the solicitation stated the agency would use the pass/fail scoring.
GAO said the pass/fail score only applied to phase one of the competition.
Phase two would see both competitors put through a trade-off process among all the factors -- corporate experience, technical proposal, approach, and price. Corporate experience would get the most weight.
But GAO said that because TSA so much importance on corporate experience in the trade-off process, it couldn't use a pass/fail score.
TSA now will need to re-evaluate proposals, document its ratings and tradeoff determinations. Then it can make a new award decision.
CACI fell short in getting a new technical evaluation. GAO said CACI couldn't show that the two proposals were treated differently.
One interesting aspect of the competition is that CACI and Peraton received identical scores across all factors. The companies were scored as satisfactory.
The price difference was small: CACI bid $349.9 million and Peraton proposed $342.8 million.
The ball is now back in TSA's court to make a new determination. In the meantime, CACI continues to support TSA's IT infrastructure.