CACI renews fight for $343M TSA IT infrastructure contract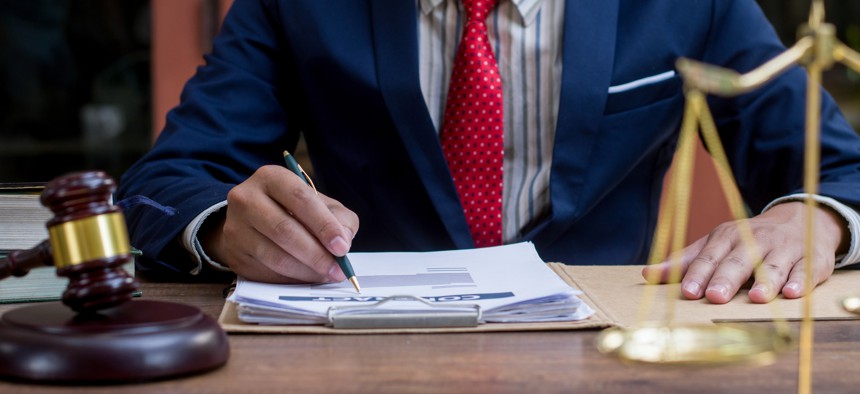 This protest saga is on again after the Transportation Security Agency chose a competitor for the second time.
No company likes losing -- especially when you are an incumbent contractor and the customer is an agency with a high-profile mission.
But disagreement and protest seem to be part of the DNA for this $343 million IT infrastructure task order with the Transportation Security Administration.
CACI International is the incumbent on what is known as IMPACT, a procurement TSA is competing under the Alliant 2 IT solutions vehicle.
Just like so many incumbents before it, CACI lost the recompete to a competing bid from what was Perspecta (now part of Peraton.
Peraton-Perspecta first won the competition in late December and CACI followed with a protest in early January.
In its protest, CACI raised several objections to the evaluation including a claim that TSA did follow the solicitation.
One objection centered on how TSA said corporate experience would be the most heavily weighted factor, but the agency merely scored that item as pass/fail.
The Government Accountability Office ruled in CACI's favor in April, while also telling TSA to re-evaluate proposals and make a new award decision.
TSA has now acted on GAO's recommendation but the end result is the same. Last week, it awarded the task order again to Peraton.
CACI has quickly responded with a protest. A third company bid according to Federal Procurement Data System records, but no other protests have been filed yet.
The protest was filed Aug. 8 and a  GAOdecision is due Nov. 16.
IMPACT traces its roots back to the beginning of the TSA and its creation shortly after the Sept. 11 terrorist attacks.
Unisys held the first contract and went through a series of protests after the former Computer Sciences Corp. won the recompete.
CACI took the work away in 2018 from General Dynamics IT, which inherited the contract through its acquisition of CSRA, which included the CSC federal business. CACI had to fend off protests from Perspecta.
Peraton acquired Perspecta in 2021 as the latter pursued IMPACT and has been facing down protests by CACI, another disappointed incumbent.
That comes out to three recompetes and three incumbents who have lost. CACI may ultimately be successful in its protest, but history is not on its side.