GAO ends Amentum's push to keep NASA lab contract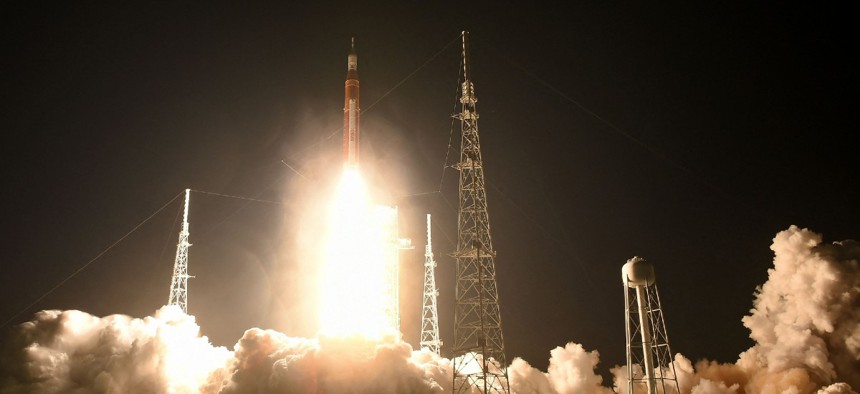 The Government Accountability Office backed NASA's assessment that a competitor's bid offered better value thanks to a workforce-focused approach.
Amentum has lost its effort to hang onto a contract providing laboratory support to the Kennedy Space Center.
The incumbent filed a protest in October after Engineering Research and Consulting won the $240 million contract known as Laboratory Support Services and Operations II.
In its protest, Amentum argued that NASA unreasonably evaluated ERC's past performance and failed to consider discriminators between the two companies in the best-value tradeoff analysis.
The Government Accountability Office has not released its decision on the protest, but the docket indicates the ruling came down on Tuesday.
Source selection documents available on GovTribe indicate four companies bid on the contract: Amentum, Engineering Research and Consulting, Leidos, and Sierra Lobo.
Amentum was the only company to file a protest. The company inherited the work through its spinoff from AECOM. The contract was originally won by URS Corp., which AECOM acquired in 2015 and later included in the sale of what is now Amentum.
A bulk of the work takes place at the Kennedy Space Center in Florida and supports labs, development shops and test facilities such as Space Launch Delta 45. That unit of Space Force is responsible for rocket launches in the eastern U.S. The contract also supports the Artemis program that will re-establish human flights to the moon.
NASA evaluated bidders on their mission suitability, past performance and price.
Mission suitability had three subfactors: management approach worth 600 points, technical approach for 300 points, and small business utilization for 100 points.
NASA scored Amentum at 566 points for mission suitability and ERC at 643 points. Past performance ratings for both companies was high, according to the source selection document.
ERC's price was higher than the price Amentum submitted, but NASA's source selection authority called it insignificant and "not a meaningful discriminator between offerors."
The proposals were pretty much even in my reading of the source selection document.
But the deciding factor that swayed NASA toward ERC was the proposed blended salary rates, which the agency felt made it "highly likely" that ERC will provide an experienced and qualified workforce.
Workforce is cited as one of NASA's primary areas of focus, but the document does not describe what a blended salary rate is.
"Obtaining and maintaining a qualified workforce is crucial to the success of the LASSO II contract and this value is reflected in ERC's overall mission suitability score," the source selection authority wrote.