Author Archive
Nick Wakeman
Editor-in-Chief, Washington Technology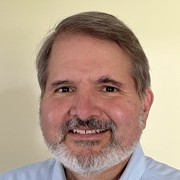 Nick Wakeman is the editor-in-chief of Washington Technology and joined the publication in 1996 as a staff writer. He's a graduate of Bridgewater College and earned a masters degree from American University. When he isn't writing about government contractors, he's thinking of cooking large pieces of meat over fire and dreaming of ways to embarrass his two sons. Follow him on Twitter:
@nick_wakeman
Contracts
The blanket purchase agreements run for five years and will support the agency's standards development mission.
Contracts
The ruling ends the efforts of five companies to secures spots on the Commerce Acquisition for Transformational Technology Services contract, which is poised to open for task order business.
Companies
Clarity Innovations is looking to increase its solution and capability offerings for national security customers with the private equity firm's backing.
---
Opinion
Boston Consulting Group claimed it did not need to provide that information on certain items in its bid for the government-wide professional services vehicle.
Companies
Daniel Wilbricht will continue the company's focus on building its public sector business.
Contracts
The work will focus on air dominance, weapons systems engineering and network solutions.
Companies
The buyer is also adding more work in sensor and ground network development.
Contracts
DMI weathered a series of protests before finally prevailing to take over the $27 million contract.
Companies
The new entity will offer systems integration, managed services and consulting work to defense and civilian agencies.
Contracts
The Army is collecting comments from industry on its plan for the recompete of a contract to help run the system that handles base pay, benefits, bonuses and re-enlistment functions.
Opinion
It is now nearly 30 days since the Veterans Affairs Department's made its selections for the $60 billion IT vehicle and the window is rapidly closing for disappointed bidders to make their objections.
Contracts
History looks to be repeating itself as the FBI keeps facing protests after each downselect phase and elimination of bidders.
Companies
But the door remains open for the company to raise objections again regarding this $60 billion IT vehicle from the Veterans Affairs Department.
Contracts
The service takes a step back after a series of protests made it realize that the solicitation no longer met their needs.
Contracts
In the first of a series of videos, we talk to informed observers about what contractors should be doing ahead of the release of the CMMC draft rule and how they should approach what promises to be a massive and complex document for this new cybersecurity standard.
Contracts
The Air Force is looking to further research work on its piece of the Joint All-Domain Command and Control initiative to connect soldiers and systems.
Companies
Company leaders tell investors the fund will make "small bets" on promising startups and pilot projects to test their technologies for usage in health and human services.
Contracts
This conflict's biggest lesson might be found in the need to build more of a "connective tissue" between the commercial satellite industry and the military before the next war.
Companies
Increases to both global threats and the national debt create a complex business environment.
Companies
CEO Tom Lash says the rebranded company's keys to growth include focusing on national security agencies and investments in technologies like cloud computing and artificial intelligence.