Author Archive
Nick Wakeman
Editor-in-Chief, Washington Technology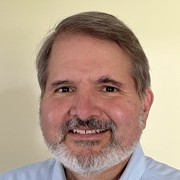 Nick Wakeman is the editor-in-chief of Washington Technology and joined the publication in 1996 as a staff writer. He's a graduate of Bridgewater College and earned a masters degree from American University. When he isn't writing about government contractors, he's thinking of cooking large pieces of meat over fire and dreaming of ways to embarrass his two sons. Follow him on Twitter:
@nick_wakeman
Opinion
Shutdowns do nothing positive for anyone and only waste time, energy and resources.
Contracts
Re-evaluations are now underway ahead of another attempt at awards for this potential $50 billion government-wide IT vehicle.
Opinion
With more than 250 proposals received, the Air Force said that was too many for a manageable evaluation process.
---
Contracts
Leidos has announced its capture of the Army's Common Hardware Systems-6 award, but the longtime incumbent General Dynamics still has an open window to protest.
Contracts
The tax collection agency will rework the solicitation and take in revised proposals after a pair of protests.
Contracts
This is the inside story on why the Army is going outside the typical pathways of government contracting to consolidate five enterprise resource planning systems.
Opinion
One protester says the General Services Administration is going too far in wanting all the details that roll into a fixed-price proposal if the items are commercially-available from the start.
Contracts
The incumbent is taking issue with the State Department's choice of a competitor for the services in Central America.
Contracts
The protestors disagree with how the Homeland Security Department is looking to field this IT and professional services contract.
Companies
The company objects to its elimination from a competition to deliver media messages as part of SOCOM's information operations.
Companies
Formerly of GE Aerospace, John Martinez brings a deep defense and intelligence community background to Maximus.
Contracts
The next iteration of this popular government-wide contract vehicle for IT products is in the works, while SEWP's main architect Joanne Woytek hints at her eventual retirement.
Companies
Unanet's annual GAUGE report looks at how improvements to the forecasts of your operations helps make better decisions and improves your company's position.
Companies
We've pushed our deadline back to Sept. 15, so don't delay in getting your nomination filed.
Companies
The former Amazon and Microsoft executive is no longer with Flexport after the CEO who recruited her was forced out.
Contracts
The company will modernize and maintain critical networks at the Homeland Security Department for the next eight years.
Companies
The long-time business development executive and Army officer remembered for putting a focus on how industry and government can work together.
Companies
The company self-reported cybersecurity issues when it discovered problems with its Managed Trusted Internet Protocol Service.
Companies
CEO John Mengucci describes to us the strategy for transforming what technology CACI International delivers to its customers and how, which preceded the captures of three multibillion-dollar contract awards.
Companies
The deadline is fast approaching to submit your application to be considered for the 2023 Washington Technology Fast 50.