What is a 'market' in the world of GovCon?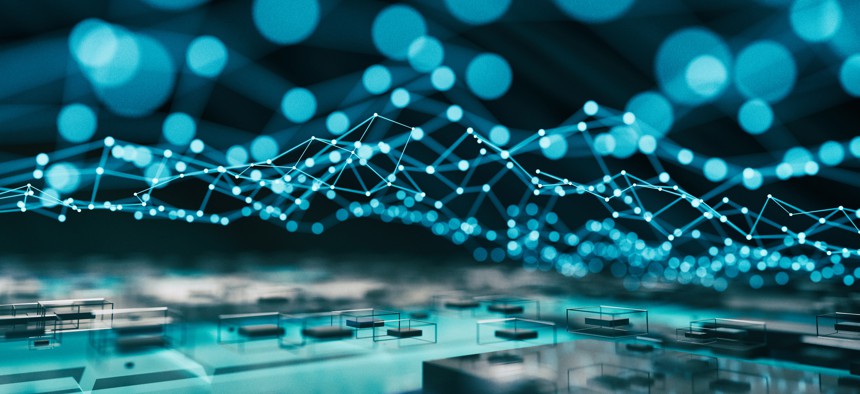 The Booz Allen Hamilton-EverWatch antitrust case's final outcome hinges on answering that question, to which a federal judge gave some clarity in her ruling that the transaction can go ahead.
It has been fascinating and challenging to follow the matter of "United States of America v. Booz Allen Hamilton" regarding the company's $440 million acquisition of EverWatch that closed Friday.
Fascinating because antitrust cases involving one federal technology integrator purchasing another are a rarity, as opposed those involving defense platform and system makers.
Challenging because this event involves one part of the federal government acting as a litigator and regulator against a contractor whose customers are other agencies.
For U.S.A. v. Booz Allen, that meant the Justice Department's antitrust division sought on (its perceived) behalf of the National Security Agency to stop the transaction. Justice still believes the combination harms competition and the market involved.
Apparently much hinges on the definition of that word "market." The judge overseeing this case found fault in the way Justice's antitrust litigation team defined that word.
Maryland District Court Judge Catherine Blake was careful not to make a blanket statement that a single contract is always a single market in her 27-page opinion against the Justice motion for an injunction to stop the acquisition.
The court unsealed that opinion within a week of her both issuing it and directing attorneys on all sides to work on proposals for how further proceedings should go, even amid the transaction's closure.
Blake believes Justice is trying to define the market through a single contract by focusing its lawsuit on a five-year, $150 million NSA operational modeling and signals intelligence contract both companies are pursing. Booz Allen is seeking to keep its incumbency and EverWatch is aiming to take it away.
As Justice's attorneys saw it, the implied guarantee that Booz Allen will end up with the contract and continue its two decades of work no matter who won the competition creates a monopoly with this customer.
The problem with that argument in Blake's view? Modeling and simulation services is a "commodity" (her words, not mine) and the market for it is much broader than how Justice sees it regarding the contract called Optimal Decision.
We can acknowledge NSA may be a single purchaser within the confines of a U.S. government that has tremendous buying power and leverage. Many people across the industry have referenced USG as "Fortune One" in conversations with me over the years, for instance.
But the judge wrote not to confuse that status of NSA and the specific services being sought through the contract at issue here with how the agency will use what it is buying. Courts have long questioned the thesis that a single contract equals a relevant market.
How NSA applies said signals intelligence modeling and simulation services is not a unique market even if the agency exclusively uses them, according to the opinion.
It appears that NSA knew the market for those services was much larger than Booz Allen and EverWatch, even if they ended up being the final two competitors.
Blake's opinion indicates NSA identified at least 100 companies as potential bidders for the Optimal Decision contract, then received 14 indications of interest in being the prime contractor.
From my reading of her opinion: she did not give much consideration to the fact that Booz Allen first won the signals intelligence modeling work in 2002 and two subsequent recompetes since.
It may not have been the court's job to help NSA identify the right contractor for the work, but the judge has held the services involved here are "reasonably interchangeable" even if Booz Allen has done it for this agency for so long.
She also apparently did not also see much in the government's argument that NSA's requirement for domain knowledge in signals intelligence negates the services being interchangeable.
Companies with domain knowledge may be better at the work for sure. But Blake calls domain knowledge a "transferrable trait" in her opinion that also stays in the event of a recompete loss. Booz Allen would have been hired to train whichever contractor won Optimal Decision.
Booz Allen and EverWatch are working on their bids with a deadline of Oct. 28. The current contract expires in March 2023, but the ruling acknowledges an award on the recompete before then as "an open question."
EverWatch will operate as a subsidiary of Booz Allen in the meantime, at least until a final judgment is rendered.
In her opinion, the judge acknowledges a familiar-sounding predicament EverWatch is in:
"The deal offered the company an escape from a Goldilocks purgatory: too big to qualify for small business opportunities, yet too small to credibly challenge larger companies for lucrative contracts."