Air Force sketches out its vision for the next 'Cloud One'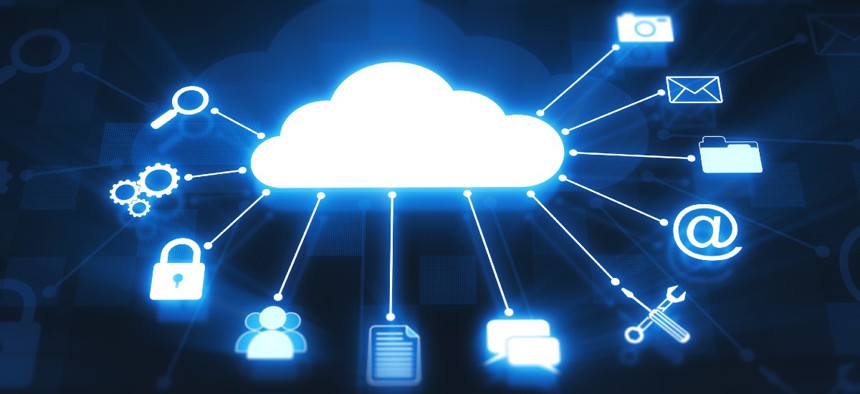 The Air Force is previewing its plans for the next iteration of a big-ticket cloud computing contract that will continue efforts to migrate applications and other technology assets into that shared environment.
Dubbed Cloud One Next, the intended users are mission systems owners that either work in a cloud environment or are looking to move there from current on-premise data centers. Industry feedback to the sources sought notice is due Dec. 5, the Air Force said in this Sam.gov notice.
No ceiling dollar value or period of performance is determined yet, but the specs and scale suggest Cloud One Next will be in the territory of hundreds of millions.
That request for information uses the phrase "cloud landing zone" for where those operators are looking to go for standardized technology offerings that exist across multiple cloud hosting providers.
Finalized in 2019, the original and current Cloud One contract held by Science Applications International Corp. covers common access to Air Force applications and other services including information.
Cloud One connects Air Force and other users in the Defense Department to the commercial hosting environments provided by Amazon Web Services, Microsoft, Google and Oracle.
That contract now has an $800 million ceiling and expires in June 2024.
In support of its work on Cloud One Next, the Air Force is asking companies for their approaches to managing and modernizing that service in line with "recent government leadership direction."
The Air Force also included in the notice both the National Defense Strategy, made public in late October, and the Air Force chief information officer's strategy for federal fiscal years 2023 through 2028.
Development work on Cloud One Next is getting underway as the Defense Department works toward its award of a potential $9 billion enterprise cloud contract, which DOD expects to make in December to more than one hosting provider.