DOD's new AI and data strategy aims to scale adoption of new technologies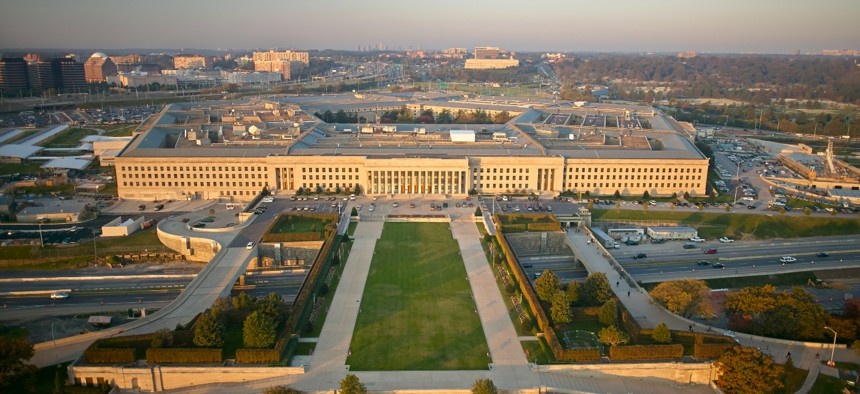 The Pentagon's new data, analytics and artificial intelligence adoption strategy establishes a "hierarchy of needs" to help the department utilize emerging technologies.
The Department of Defense plans to prioritize "learning and agility" as it works to responsibly adopt artificial intelligence capabilities across its mission, according to a new strategy released by the Pentagon on Thursday. 
During a press briefing announcing the strategy's release, Deputy Secretary of Defense Kathleen Hicks said the revised guidance "not only builds on DOD's prior year AI and data strategies, but also includes updates to account for recent industry advances in federated environments, decentralized data management, generative AI and more."
The strategy was developed by the Chief Digital and AI Office, which DOD stood up in June 2022 to help streamline AI-related activities across the department. The new guidance supersedes the Pentagon's first AI strategy — released in 2018 — and its data strategy — released in 2020 — which DOD respectively said "laid the groundwork for the department's approach to fielding AI-enabled capabilities."
The new guidance creates a foundation for DOD's use of AI and other emerging technologies moving forward by establishing a "DOD AI Hierarchy of Needs." The pyramid framework positions quality of data as the main priority, and then governance, insightful analytics and metrics, assurance and responsible AI as the progressive tiers of its process. 
"Our strategic approach prioritizes an agile approach to adoption by focusing on the fundamentals of speed, agility, responsibility and learning," Chief Digital and AI Officer Craig Martell said in a statement. 
DOD officials said they remain mindful of the limitations and concerns associated with the use of AI technologies and added that the department is taking steps to ensure that it would only use emerging technologies responsibly. 
The department issued a revised directive earlier this year on the development of autonomous weapon systems, and previously adopted a series of principles governing the ethical uses of AI in 2020. The Pentagon also launched a new initiative — known as Task Force Lima — in August to oversee the use and implementation of generative AI technologies.
Hicks also noted that "most commercially available systems enabled by large language models aren't yet technically mature enough to comply with our ethical AI principles, which is required for responsible operational use."
She added, however, that DOD has already found "over 180 instances where such generative AI tools could add value for us with oversight, like helping to debug and develop software faster, speeding analysis of battle damage assessments and verifiably summarizing texts from both open source and classified data sets."
DOD also said that the new strategy will help the Pentagon realize its combined joint all-domain command and control — or CJADC2 — effort, which seeks to drive interoperability and streamlined communication between disparate military domains. 
The release of DOD's new guidance comes after the Biden administration issued an executive order earlier this week that laid out steps for the development of trustworthy AI technologies.