What you are leaving on the LinkedIn table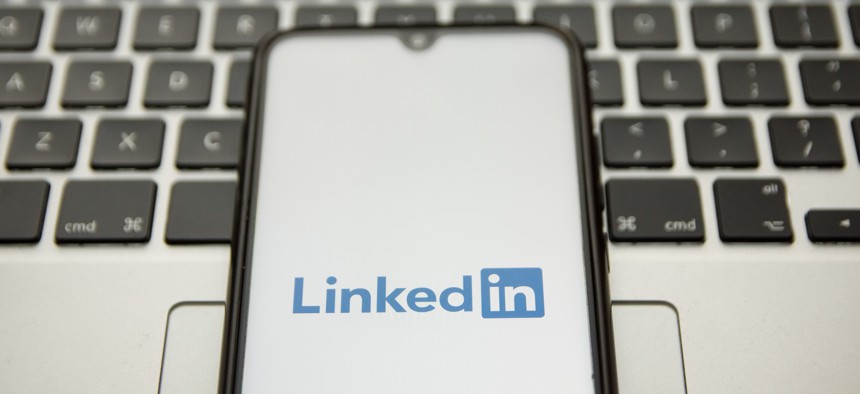 If you follow me on LinkedIn or read my WashTech articles, you know I go on and on and on about LinkedIn.
Why?
It is not to be redundant, or unnecessarily annoying. It is to point out that the platform continues to be underutilized by many in our market. If that is annoying, I can live with it.
In the hundreds of Zoom conversations I've had during the pandemic, I cannot count the times I've heard "We're using LinkedIn pretty well." And when I look at their profile, their company profile, their market/BD/sales people, I see little to support that assertion.
So what are they leaving on the table?
I go to their company web sites and look at the news section, news about their company. I see some pretty good stuff. But I do not see it shared via LinkedIn. I guess someone thinks that posting it on the website will attract attention all by itself….
Ain't gonna happen. It should be shared and re-shared on LinkedIn.
I look at the background areas of individual profiles and I see landscapes, cityscapes (oh look! A DC skyline!!), or worse, the LinkedIn default background.
AGHH!! The background is great advertising space, a giant, free billboard where you can share your brand and your skills. And you can change it frequently. My current background is for the new book by Mike Lisagor and me.
I look at profiles that have no "About" (formerly the "Summary" section) where you have 2,000 characters to tell your story, share what you do and who you do it for. And it is not being used??? Come on!!
I scroll down to "Experience" (your job history), and I see….nothing or not much. No description of what the company does or who they do it for… (yes, I end sentences with prepositions, so what!) I do see your job title, and am thrilled that you are employed.
So I ask again, what are you leaving on the table?
LinkedIn is the #1 place where business professionals are vetted. Back in 2014 I wrote a post on LinkedIn titled "The simple act of being on LinkedIn is marketing". I updated that post in an article in WashTech two years ago.
The core message of the article is simple: on LinkedIn you have the ability to showcase your place in the government contracting ecosystem and to build a network around what you do and who you do it for (there's that pesky preposition.)
The message is transparent: simply being on LinkedIn is marketing yourself and representing your company. You control the content, who you connect with, the groups you join, the information you share- or don't share. It's all there, and you are in control.
If you would like to discuss this, give me a shout, markamtower@gmail.com. Or you can take the courses available at WT's sister company Government Marketing University.
But don't let your profile lie fallow- let it make you shine!
---
Mark Amtower has been training companies and individuals on leveraging LinkedIn since 2009. Contact him for details. Amtower's LinkedIn for GovCon webinars are available online our sister site, GMarkU.