DOD inviting four to its multiple-provider, multibillion dollar enterprise cloud program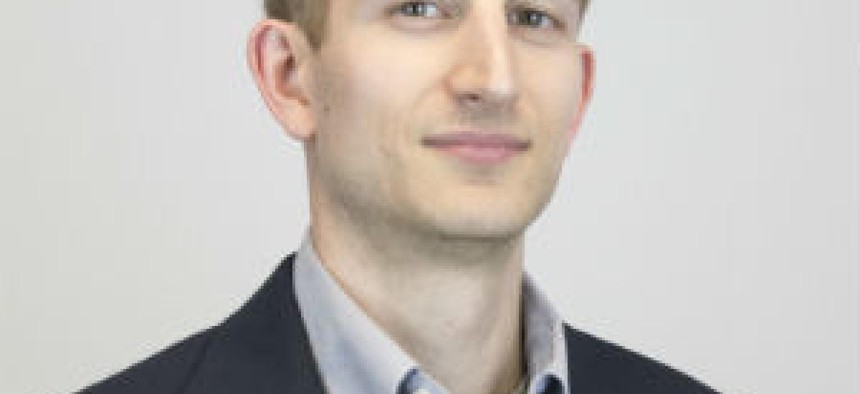 The Defense Department is ready to double the tent of companies involved in the military's new enterprise cloud contract beyond the original group of two lined up earlier this year.
The Defense Department is ready to double the tent of companies involved in the military's new enterprise cloud contract beyond the original group of two lined up earlier this year.
After several months of market research, DOD said Friday it has issued formal solicitations for its Joint Warfighting Cloud Capability contract to four companies: Amazon, Microsoft, Google and Oracle.
JWCC is the multiple-provider effort that replaces JEDI, which the department cancelled in July amid a lawsuit by Amazon Web Services over Microsoft's selection for the award. After the cancellation, DOD immediately started work on the new contract that represents a departure from the original and ill-fated single-award initiative.
If the department awards all four companies a position, they then will compete for task orders to provide their cloud offerings to DOD entities. The department intends to finalize its selections for awards by April 2022 after negotiations with each company.
No ceiling value has been formally said, but the general outline DOD has given for the contract suggests billions of dollars are up for grabs.
The contract will have an initial three-year base period followed by two individual option years. DOD is including the contract ordering ceiling in the directed solicitation.
When DOD started the JWCC contract, officials said at the time they believed only Amazon Web Services and Microsoft could fulfill the technical and security requirements but that further studies were needed to see what other cloud providers were on a path to get there.
Any other cloud provider beyond those two that can meet those requirements put themselves in position to get a solicitation, which is apparently what Google and Oracle have done.
"Oracle is delighted to be included in the Joint Warfighter Cloud Capability RFP. We are committed to delivering the highest level of security, performance, and value in enterprise cloud applications and cloud infrastructure in support of DOD's Warfighter mission," an Oracle spokeswoman told Washington Technology.
"Our commitment to supporting our nation's military and ensuring that our warfighters and defense partners have access to the best technology for the best value is stronger than ever," said an AWS spokesperson via email. "We look forward to continuing to support the DoD's modernization efforts and building solutions that help accomplish their critical missions."
Microsoft officials could not be reached for comment.
Not clear at this juncture is why IBM was not included, although DOD reiterated in its Friday notice that the department "is aware of only five U.S.-based hyperscale" cloud hosting providers. IBM sounds ready for an invitation to work on JWCC, an IBM spokeswoman told WT in an emailed statement.
"IBM has proudly supported America's armed services for decades and we will continue pursuing opportunities to support the Joint Warfighting Cloud Capability through our expertise in delivering hybrid, multi-cloud strategies for some of the world's most complex organizations," the IBM spokesperson said.
That group of five including IBM also represents who is participating in the intelligence community's C2E contract to further evolve the cloud environments of those agencies.
But what is clear with this new development? Here are some of our early snap judgments.
This is certainly a win for Google, which signaled earlier this month that the JWCC contract presents a very different calculus to the search giant than the original Joint Enterprise Defense Infrastructure effort did.
JWCC's multiple-award structure with task order competitions embedded lets Google pick which ones it wants to pursue that are in line with the company's own artificial intelligence principles, the company's cloud chief Thomas Kurian wrote in a Nov. 11 blog post.
Google is also more prepared this time around to fulfill the JWCC contract's technical requirements, Kurian said. The company referred our questions back to the Nov. 11 blog.
Oracle can also count its invitation to pursue the new contract as a win, given how it was eliminated from the competition for JEDI and lost every legal challenge against that exclusion.
Including a loss of sorts at the Supreme Court because they declined to hear Oracle's appeal there earlier in the fall. Oracle claimed that DOD was repeating its cycle from JEDI of preferring AWS and Microsoft and not explaining why they should be the only two in the running for JWCC.
JWCC's timeline after the finalization of awards calls for the delivery of unclassified cloud services 30 days after the fact, secret-level services 60 days after the fact, and top-secret services 180 days after the fact.
Not clear to us yet is how systems integrators will be involved in this multiple-cloud provider vision that DOD has laid out.