Where ManTech sees some of the market stagnation loosening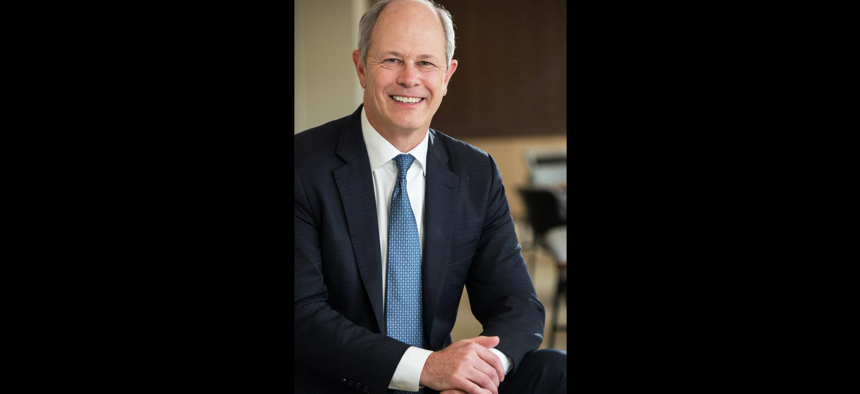 Stagnation in the GovCon ecosystem that stems both from the continuing resolution and COVID-19 pandemic may be a fact of life as many industry CEOs recently explained to investors.
But what happens if a budget is put in place at about midway through this current federal fiscal year as some reports suggest could happen?
During ManTech's fourth quarter earnings call Wednesday, CEO Kevin Phillips acknowledged that agencies have a lot of catching up to do with respect to their procurement functions.
Especially intelligence agencies that "are getting back to work," Phillips told investors, after they scaled back a significant share of their procurement activities during the pandemic as facility restrictions in place.
That group will start seeing "some uptick throughout the year on their activity," Phillips said.
Now what of the other agencies including those in the Defense Department?
"If you follow the federal budgets when they're placed, they have to obligate the money in here that can add to funding on existing programs or add to them moving quickly to new starts that have been outstanding," Phillips said.
"The jury is out as to how quickly they'll get to the new starts, but they do have a focus and a pace within the DOD I think will favor an in-line amount of proposal volume this year, and we'll see how quickly the awards start accelerating and to follow that."
Regarding the intelligence community, Chief Operating Officer Matt Tait said the company's overall sense is that proposal activity is picking up there.
"Now we've got to make sure that turns into adjudications, but we're seeing every indication that's where they're heading," Tait said.
Fourth quarter revenue of $634 million was down 1 percent over the prior year period, while full-year sales of $2.55 billion registered a 1-percent increase.
Herndon, Virginia-headquartered ManTech cited a mix of growth from awards and acquisitions coupled with both program ends and reduced scope of work on other contracts.
ManTech's outlook for next year has revenue between $2.6 billion and $2.7 billion, which represents overall growth of 2-to-6 percent. Included in that guidance are the acquisitions of Gryphon Technologies and TMAC that closed one month apart late last year.
The company's backlog at the end of 2021 was a record $10.6 billion with $1.6 billion of it funded.
Also for next year: ManTech sees its profit margin hitting 9.6 percent EBITDA (earnings before interest, taxes, depreciation and amortization), a rate higher than the prior target range of 9.4-to-9.5 percent. Last year's margin of EBITDA-to-sales was 10.3 percent.
Fourth quarter EBITDA of $62.1 million was 5 percent higher over the prior year period with the full-year total of $263.9 million showing a 16-percent increase.
Looking ahead to this year: one good case scenario for ManTech and the government market as a whole is that supply chain disruptions become less such. Phillips said ManTech believes that will happen in the second half of 2022.
Phillips' description of supply chain activity also holds true for how ManTech sees the landscape regarding acquisitions. The first half will be "a little bit lighter for opportunity sets to come out," Phillips said.
Recall that last year's purchase of Gryphon was the largest-ever in ManTech's history at a price of $350 million and addition of 1,500 employees to the workforce.
The release of ManTech's fourth quarter and full-year financial results coincided with its announcement that co-founder and longtime leader George Pedersen has retired from the board of directors. Pedersen transitioned his CEO responsibilities to Phillips in late 2017 and the chairman duties in late 2020.
Here is part of how Phillips began his opening remarks on the call:
"George has had an illustrious career and a profound impact on this company and the industry. On a personal note, he has been a true mentor to me and many others.
"He consistently instilled in us the core values of striving for excellence in all that we do, being a trusted partner to our customers, caring for our people, offering our expertise and solutions and continually innovating and pushing the boundaries to advance customer missions.
"George helped build a tremendous team here and played an important part in setting the strategy that will be the road map to guide us forward. On behalf of all of us at ManTech, I want to thank George for his immense contributions."
Pedersen is ManTech's largest shareholder, so obviously he remains a significant influence and voice in major decisions the company mulls over. Phillips said the board and management team will reach out to Pedersen on such matters when they come up.