Thought leadership takes expertise...and passion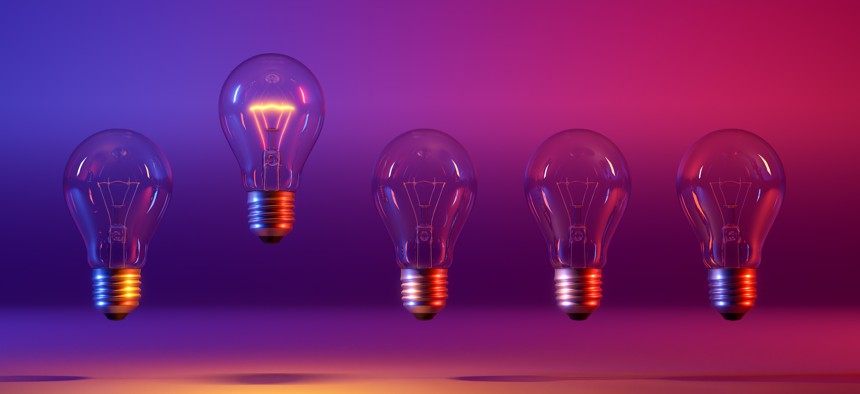 I had my first public speaking gig in about 30 months on March 24. I spoke to the Dulles Regional Chamber's new GovCon Council regarding establishing a thought leadership/subject matter expert position on LinkedIn. Pre-pandemic I was doing 20-plus public presentations a year. I missed being in front of an in-person audience big time.
If you are familiar with my articles here on WashTech and elsewhere, you know this is a topic that fascinates and drives me. I think my first WT thought leadership article was in November, 2013, where I discussed the "elements of thought leadership." I started by saying Thought leadership is back in vogue in a big way, and there are many who claim the thought leader mantle without a clue as to what thought leadership is and what it takes to attain the status.
There is a framework that goes with thought leadership or subject matter expertise, and the first element is not defining the area of expertise, but actually being expert at something. You may think this is a given, but we have all seen people whose headlines on LinkedIn start with "Thought Leader…," yet when you look at the profile for substantiating content, it just isn't there.
If you claim thought leadership and there is nothing to substantiate the claim, that shoe don't fit!! Stop claiming it until you can substantiate it in public, and if you can't substantiate, just stop claiming a position you do not own. You are only embarrassing yourself.
The seven elements I discussed in the 2013 article are as follows:
First: Carefully define your niche and be absolutely certain you have a legitimate claim to some intellectual real estate pertaining to that niche;
Second: Establish your claim by developing and sharing information;
Third: Further establish the claim by incorporating it into your web site, collateral material and your social networking activity;
Fourth: Thought leadership requires an immediate information outlet, so you should have a blog;
Fifth: Tie your activities together: articles, speeches and blog posts should be tweeted; writing articles should appear on your web site and LinkedIn profile; have a "Share" button on your blog to make it easier for people to share what you write; your web address, LinkedIn profile url and Twitter handle should be on everything you write;
Sixth: Understand that intellectual real estate is rarely a sole-ownership situation. There may be multiple tenants. A true thought leader acknowledges the contributions of anyone who adds value. Cite your sources;
Seventh: Make connections and network with people in your niche, online and offline. Visibility is a key component.
These points are as valid now as when I first wrote them. But the element I inadvertently omitted was passion.
I believe thought leaders should have and convey passion for their topics whether they are speaking or writing.
So back to my speech at the Dulles Regional Chamber. I saw a couple old friends, including Amy Morris who recruited me to Federal News Radio way back when, Guy Hinkler and Joe Martin of DRCC, some clients, my new friend Jen Falcone.
The speech was well received and I had lots of fun being back in front of an audience.
And I spoke with passion.