ManTech sees 'incremental improvement' in the market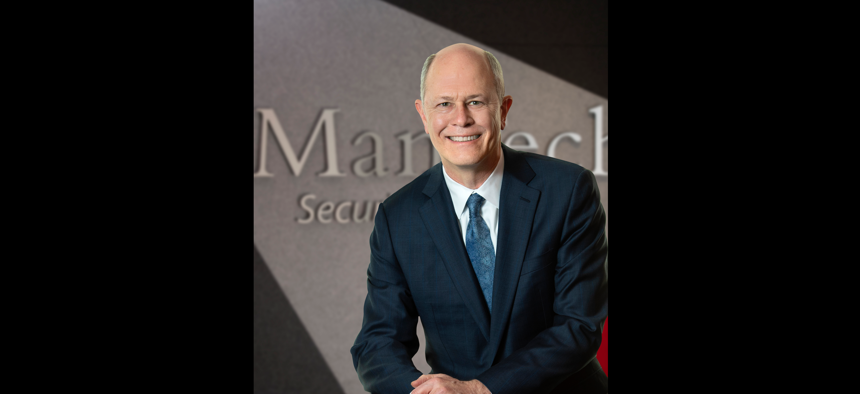 In-person meetings with key customers are back on the agenda as well as spending increases in defense and intelligence.
More signs are emerging that at least some stagnation across the GovCon ecosystem that shaped the end of last calendar year and the start of this one has lifted.
During ManTech's first quarter earnings call Monday, Chief Operating Officer Matt Tait used the phrase "incremental improvement" to describe activity in the company's core intelligence business area.
Regarding submissions of bid proposals to intelligence agencies, Tait said it "feels like that's really gotten close to normal again."
Customers in the intelligence community are back to holding in-person interactions as well, Tait told analysts, as opposed to the virtual method during the pandemic or no meetings at all.
Along with those items of good news comes this reality check from Tait: "I think they're still not fully up to speed yet on the adjudication side."
Not that they and other government agencies are lacking in funding or broad direction to complete this federal fiscal year with just under five months left in it.
Prior to Tait's update on the intelligence community, CEO Kevin Phillips told analysts that procurements and decisions are "starting to move (and) we're very optimistic about that" even with uncertain timing.
The view of what federal fiscal year 2023 appropriations will look like also presents at least a clear direction even if the final numbers are to be determined, according to Phillips.
"Bipartisan support for countering China, supporting Ukraine: You can see the shift in the federal budget drive in terms of more defense and intelligence," Phillips said. "That's likely to stay for the foreseeable future.
"We need to see how it plays in terms of the final numbers, just like all of our industry," he added. "Directionally: I think for all of our industry, the environment is getting better."
One of the market's most serial acquirers, ManTech views that aspect of the market as slowing down only given the heavy volume of activity last year.
Consider too that Herndon, Virginia-headquartered ManTech completed the integration of its largest-ever acquisition in Gryphon Technologies during the first quarter.
"We're aware of opportunities coming and things that we are interested in, but it's probably going to be in the second half of this year," Chief Financial Officer Judy Bjornaas said.
First quarter revenue of $675.5 million was 6.7% higher over the prior year period, while profit rose 7% to $65.8 million EBITDA (earnings before interest, taxes, depreciation and amortization).
ManTech reiterated the financial guidance it issued in January: revenue of $2.6 billion-to-$2.7 billion and an EBITDA margin of 9.6 percent.
Backlog climbed roughly 2% year-over-year to $10.3 billion, of which $1.4 billion is funded.