Booz Allen touts active agenda for future acquisitions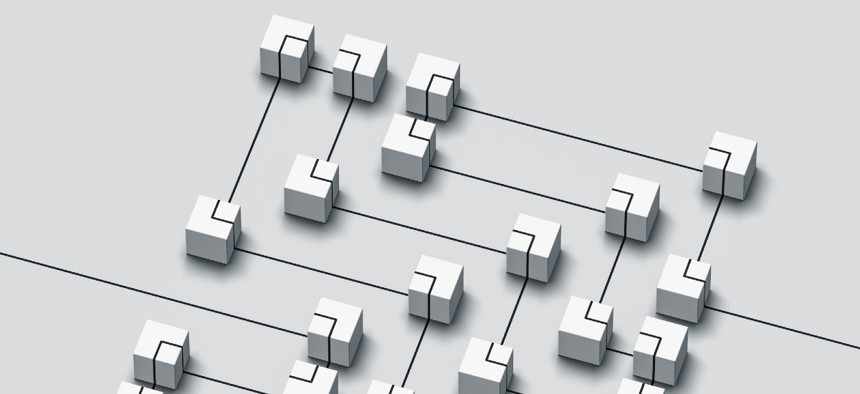 The company remains undeterred by the Justice Department's lawsuit to block its acquisition of EverWatch.
Booz Allen Hamilton is building up its pipeline of potential opportunities for acquisitions even as the company gears up to defend one in the courts.
During Booz Allen's fiscal first-quarter earnings call with investors Friday, CEO Horacio Rozanski said the firm continues to believe "the right acquisitions are both good for Booz Allen certainly, but also good for our clients, and ultimately increase competition.
"We feel that M&A for us is a strategic accelerator, is very much consistent with VoLT, and is a top capital deployment priority," Rozanski told analysts. "We expect to continue building the pipeline and we expect to continue to be successful down that path."
The VoLT acronym used by Rozanski — short for Velocity, Leadership and Technology — refers to Booz Allen's three-year strategy it unveiled in October 2021.
McLean, Virginia-headquartered Booz Allen completed its largest-ever acquisition in Liberty IT Solutions for $725 million four months prior to VoLT's reveal, but company executives have said that future transactions remain a key part of the strategy.
Regarding its pending court case, Rozanski said the firm is holding to its June 30 statement that pushed back against the Justice Department's lawsuit to block the proposed $440 million buy of EverWatch. The preliminary injunction hearing in the U.S. District Court for Maryland is scheduled for Sept. 15 and 16 if both days are needed. However, the judge could make a ruling without holding a full trial.
Justice is arguing that the acquisition would unduly hamper competition for contracts at the National Security Agency and one in particular for signals intelligence work that EverWatch was in pursuit of prior to the transaction's agreement.
Rozanski said for more specifics of Booz Allen's counter-argument, one should read the company's full response filed in court July 22 (that we will go through and have a story about on Monday).
"The right acquisitions accelerate our ability to bring the right capabilities to our clients in our environment where our clients need to move faster and need us to help them move faster, and so we look at acquisitions including EverWatch through that lens," Rozanski said.
"Consummating that acquisition will not just be good for Booz Allen, it would actually be good for our clients."
Fiscal first-quarter revenue of $2.25 billion was 13.1% higher versus the prior year period with the organic growth rate at 8%, while profit rose 6.1% to $252.6 million in adjusted EBITDA (earnings before interest, taxes, depreciation and amortization).
Booz Allen is holding to its fiscal year 2023 financial outlook of $8.8 billion to $9.1 billion in revenue and $950 million to $1 billion in adjusted EBITDA. That suggests sales growth of 5%-to-9% and an adjusted EBITDA margin in the mid-to-high 10% range.
Overall backlog climbed 6.8% over the prior year period to $28.6 billion, of which $4 billion is funded. The company is also touting a 1.21 book-to-bill ratio over the last 12 months, which measures the rate at which awards get into backlog versus execution to book revenue.
Employee headcount increased 2.6% year over year to 29,300.
Also during the call Friday, Booz Allen detailed some upcoming senior leadership team changes that include the pending Oct. 31 retirement of current defense sector president Karen Dahut, who has two decades with the firm.
Judi Dotson, an executive vice president and national security sector head, will transition over to the defense sector as its president.
Succeeding Dotson in her current role is Tom Pfeifer, a three-decade company veteran whom Rozanski said has worked with Dotson to drive growth across the national security business that includes the intelligence community.
Those upcoming transitions follow the May announcement that then-civilian sector president Kristine Martin Anderson was being promoted to chief operating officer, while former Chief Growth Officer Richard Crowe became president of the civilian business.