Northrop promotes new defense systems president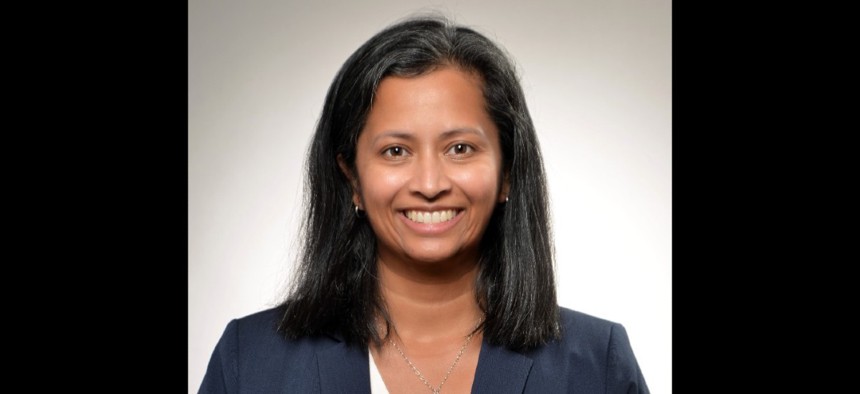 Northrop Grumman's board of directors has elected a new president for its defense systems segment in Roshan Roeder, a nearly two-decade veteran of the company and current executive in its mission systems segment.
Roeder will officially start in the new position on Oct. 17 and succeed Mary Petryszyn, who has led defense systems since it was stood up in 2019 through a realignment of several other businesses including what was technology services.
Petryszyn will continue as a corporate vice president to support the transition before she retires from Northrop on Jan. 13, 2023, after 10 years there, the company said Thursday.
A two-decade Northrop veteran, Roeder is currently vice president and general manager of the airborne multifunction sensors division within the company's mission systems segment.
The defense systems segment houses Northrop's sustainment and modernization business and was once where the IT services unit resided before the latter was absorbed into Peraton in 2021.
For calendar year 2021, defense systems revenue of around $5.8 billion represented around 16% of Northrop's overall sales.