DISYS makes federal market push through acquisition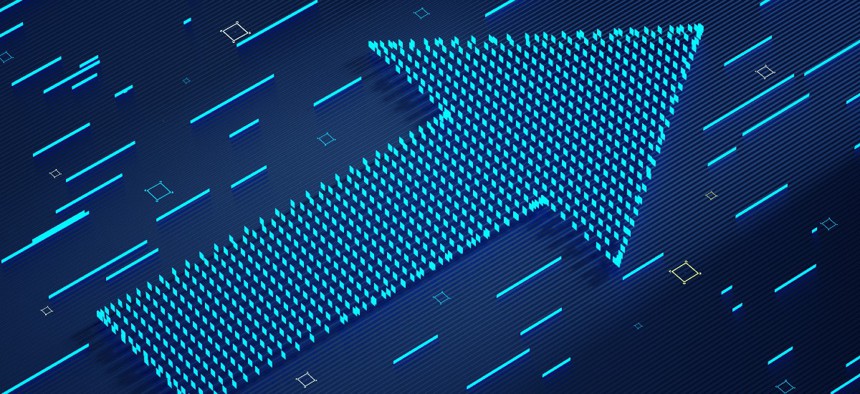 The acquired company provides enterprise IT and engineering solutions to civilian and defense agencies.
Digital Intelligence Systems, the global IT staffing and consulting services firm also known as DISYS, has acquired a provider of similar work to federal government agencies to gain a new foothold in public sector.
LinTech Global becomes a new business division within the larger DISYS organization, the companies said Tuesday. Terms of the transaction were not disclosed.
Founded in 2007, LinTech touts itself as a provider of enterprise IT and engineering solutions to civilian and defense agencies. The company is a graduated 8(a) small business with customers such as the Army, Navy, Air Force, Defense Health Agency, NASA and Environmental Protection Agency.
Data from USASpending.gov indicates LinTech has received $40.8 million in prime contract obligations over the trailing 12-month period.
"From talent to workplaces to intricate IT solutions and digital innovations, these challenges are constantly evolving. The federal space is no exception," DISYS' founder and CEO Mahfuz Ahmed said in a release. "As we expand our enterprise, we have taken a strategic position to further develop our capabilities and expand our offerings to deliver more, high-value workforce and IT solutions for our clients and consultants going forward.
LinTech's portfolio of contract vehicles including those through joint ventures includes the General Services Administration's 8(a) STARS III, National Institutes of Health's CIO-SP3, Defense Intelligence Agency's SITE III and Navy SeaPort-e NG.
"By becoming part of the DISYS portfolio, our teams gain access to a global solutions platform with tremendous resources and reach," LinTech CEO Michael Lin said. "This will allow us to grow and create more value for our clients and our employees."