Counter-unmanned tech and chips highlight this week's venture activity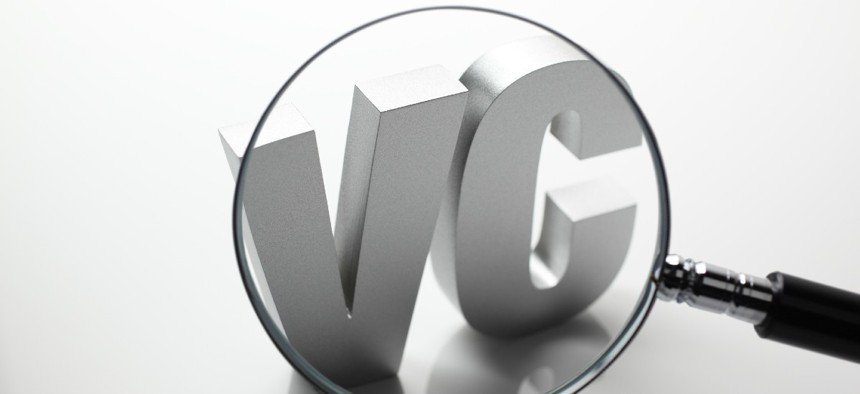 Booz Allen Hamilton and Lockheed Martin detail the latest moves out of their investment funds for emerging tech and companies that make it.
Venture capital investment has become a primary means for blue chip defense hardware companies and government technology integrators alike to keep track of what is new out in the broader landscape.
Back-to-back announcements from two of the highest-profile GovCon companies help highlight what their federal customers are looking at as well.
Here are snapshots of that pair's latest investments announced Tuesday.
Booz Allen Hamilton
This integrator has been active with its venture investment function over recent years, but signaled intent in the summer of 2022 when Booz Allen formalized an initial $100 million in funding for that team.
Booz Allen Ventures' first investment for 2023 centers on Hidden Level, a developer of passive sensing technology for countering adversaries' unmanned aircraft.
Hidden Level designs its sensors to use radio frequency signal detection for detecting low-altitude aircraft, all in the name of airspace situational awareness and informing decisions on countermeasures.
For the investor, this backing is intended to be in alignment with the digital battlespace leg of the larger Booz Allen's efforts to accelerate adoption of emerging technologies and operational concepts.
Booz Allen Ventures supports the larger company's "VoLT" strategy by investing in companies and technologies across defense, artificial intelligence and machine learning, cybersecurity, and what the firm calls "emerging/deep technology."
Regarding the company being invested in: Hidden Level sees the collaboration with Booz Allen Ventures as a way to tap into the latter's government mission experience and scale up the technology offering for adoption by agencies.
"Booz Allen understands the technology needed to support warfighters, and Hidden Level will play an important role in both tactically and strategically supporting DOD through dual-use technology to achieve decision superiority," Hidden Level co-founder and chief executive Jeff Cole said in a release.
"Investments in companies like Hidden Level accelerate our ability to bring novel insights to the counter-UAS mission, expanding the potential for decision advantage by our nation's warfighters," added Steve Escaravage, a Booz Allen executive vice president who leads the firm's digital battlespace platform.
Lockheed Martin
Reversing the global computer chip shortage and helping the U.S. become a leader in doing so has been front-of-mind for Lockheed CEO Jim Taiclet, as he has said in several forums.
Also front-of-mind for the company is putting to work its venture capital fund, which doubled in size to $400 million in the summer of 2022 to identify more startup firms whose creations are of promise.
Both agenda items come together with Lockheed Martin Ventures' investment in Lux Semiconductors, a microelectronics startup that has developed a new chip packaging platform for use by designers of semiconductors.
"Maintaining a secure supply of semiconductors is critical to Lockheed Martin's supply chain that enables our customers' national security missions," Chris Moran, vice president and general manager of Lockheed Martin Ventures, said in a release. "Lockheed Martin has been clear in our support to expand America's vital semiconductor industry and this investment in Lux Semiconductors demonstrates our commitment to domestic supply capabilities that are in line with our larger '21st Century Security' vision."
Lockheed Martin Ventures participated in a $2.3 million seed-round funding effort led by Ultratech Capital Partners for Lux, while AIN Ventures and Hemisphere Ventures also invested.
With full domestic production, Lux Semiconductors designs its core product to help partition chips into smaller so-called "chiplets" and reconnect the modified product inside more advanced chip packages.
That company sees the world-famous Moore's Law concept with respect to transistor innovation as near its end. Replacing that is the idea of overall system miniaturization as opposed to the transistors themselves, something Lux calls "system-on-foil."
According to Lux, nearly 97% of the world's chip packages are produced outside of the U.S. -- one of several facts that policymakers cited in putting together the CHIPS and Science Act that was signed into law in the summer of 2022.
"To reclaim America's preeminence in semiconductor manufacturing, we must focus not only on reshoring chip production but also on the advanced packaging technologies that are set to unleash a new era of system-level innovation," Lux CEO Shane McMahon said in a release. "Adding more fabrication capacity is important for national security, but to truly regain semiconductor superiority, we must focus on building and scaling tomorrow's technologies.