BigBear appoints new chief operating, growth officers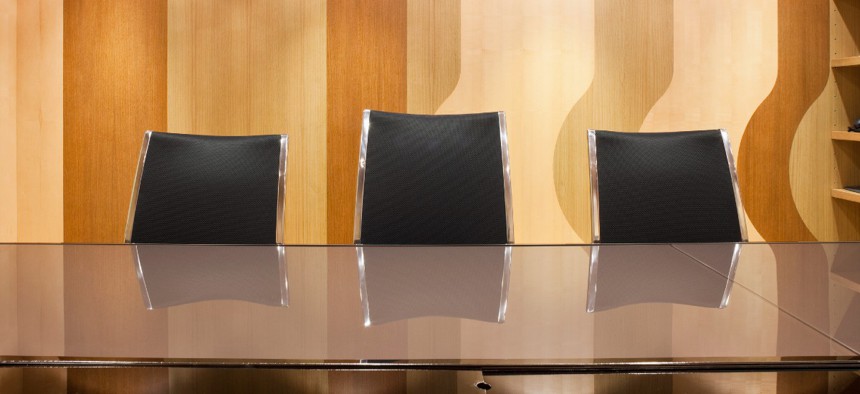 BigBear.ai has made a hire and a promotion to its C-level leadership team amid the company's continuing push to be a leading integrator of artificial intelligence technologies.
Former LookingGlass Cyber Solutions executive Brian Laudermilch joined BigBear as its new chief operating officer, while Greg Goldwater moved up to chief growth officer nearly two years after his appointment as vice president of strategic growth.
"Our organization is at a pivotal moment as we complete the integration and alignment of our businesses to deliver even greater value to our stakeholders," BigBear's chief executive Mandy Long said in a release Tuesday.
Columbia, Maryland-headquartered BigBear's strategy for itself and outlook for the AI market was the focus of this episode of our WT 360 podcast in March.
Laudermilch most recently held the positions of chief technology officer and chief cyber officer at LookingGlass. He is also a co-founder of the Internet Service Provider Security Working Group and has advised the FBI Cyber Crime Division.
Goldwater led cross-functional teams at Accenture's U.S. federal subsidiary prior to his appointment at BigBear and brings 19 years of IT industry experience.