Culmen purchases counter-WMD, public health support firm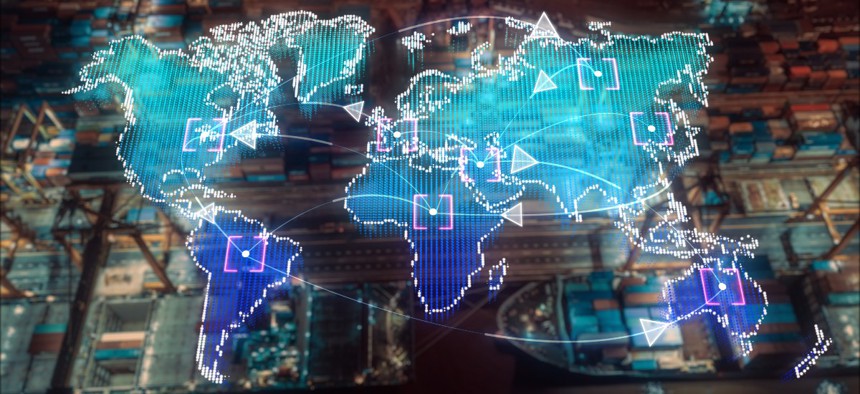 The deal increases its workforce to more than 400 and expands work in countering weapons of mass destruction, border security and international development.
Global government services company Culmen International has completed an acquisition to further expand in work areas such as countering weapons of mass destruction, border security and international development.
By purchasing Vysnova Partners, Culmen now touts a workforce of more than 400 employees with offices in 37 countries that support government agencies and customers in certain commercial sectors. Terms of the transaction were not disclosed.
Vysnova's core markets also include public health, translational research-and-development in life sciences, geospatial research management and acquisition support.
The company brings several federal clients including the Defense Health Agency, Centers for Disease Control and Prevention, Naval Medical Research Enterprise, U.S. Agency for International Development and National Geospatial-Intelligence Agency.
"This acquisition allows Culmen to bolster our biological capabilities in support of our current WMD nonproliferation programs, and to further expand our international development, global health, and humanitarian initiatives by leveraging Vysnova's expertise and experience," Culmen's chief executive and founder Dan Berkon said in a release.
Alexandria, Virginia-headquartered Culmen has been backed by the private investment firm Hale Capital Partners for three years. Prior to that, Culmen's history of acquisitions in the federal market included its purchases of the PlanetRisk federal business and Centrifuge Systems in mid-2019 and early 2020.
Culmen has recorded approximately $64.3 million in unclassified prime contract obligations over the trailing 12 months with the Defense Department having the largest share at 49.7% and the State Department next at 34.7%, according to USASpending.gov figures.
During the acquisition negotiations, Culmen was represented by Pillsbury Winthrop Shaw Pittman and Vysnova was represented by Womble Bond Dickinson.