Leidos' new CEO previews his plans and short-term goals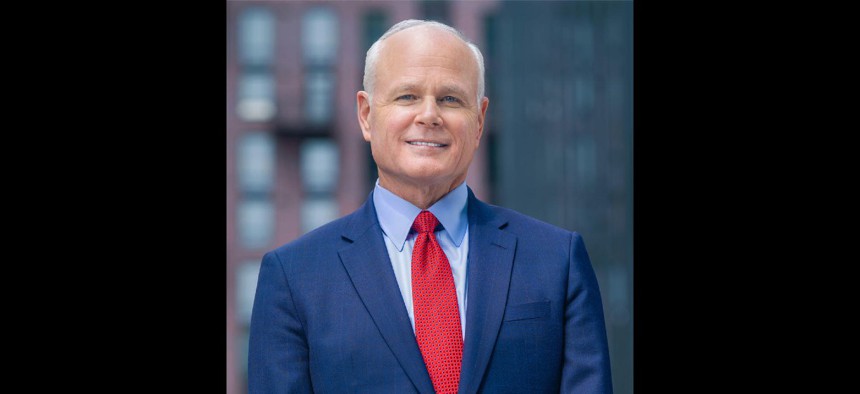 Whenever a public company hires a new chief executive, all of its stakeholders want to know what will remain the same and what will change after that person gets to know their new employer better.
Such is the case with Leidos' new CEO Tom Bell. He started the position in May and has since been at work in meeting with employees, customers and investors to get a greater understanding of what Leidos is today.
During Leidos' second quarter earnings call with investors Tuesday, Bell gave a glimpse of where he sees potential in the company and also what he sees as needing improvement. These were Bell's first public remarks as CEO of the largest company in the government technology and services market, ranked No. 1 on the 2023 Washington Technology Top 100.
Given that, we are attaching a portion of Bell's opening remarks here that contain his initial observations over the past three months and agenda for where and what to focus on.
One takeaway is Bell's reference to the process of "crafting a clear, new North Star for Leidos" as execution improvement takes precedence in the near-term.
Bell cautioned that the North Star crafting work is ongoing. But he did provide analysts a framework of what the end product will look like in the context of Reston, Virginia-headquartered Leidos' future acquisition activity after the next strategic plan is complete.
"We're really focused on executing the work that we have on our plate now before we get back into the market to do M&A," Bell said. "However, when we do in keeping with the North Star that I referenced and a very clear articulation of where we want Leidos to be in 2028 and 2033, which are the two vistas we're setting out for ourselves, we'll have very clear articulations of what are the technologies that we see emerging, what's the hypothesis of what the customer problems are going to be in the next five, 10 years."
In the leadup to that long-term strategy being rolled out, the company will undertake a reorganization Bell termed as a "tuning exercise" and "not a fundamental reset of Leidos." The idea behind that move is to further bring together Leidos' functions and offerings for customers, especially those brought in via acquisitions.
Bell has identified some acquisitions as not fulfilling the original business case when presented to the board of directors, but added that is not unknown territory.
"I've frankly never seen an acquisition business case that doesn't have a gap, so that's not new. That's not novel to Leidos, and that doesn't say that we've made mistakes in the past," Bell said. That just means we've got the ball now and it's our job to make sure we leverage the investments we've made and the capital we've deployed to ensure that the real core of the acquisition business case come to pass."
Business development represents a second attention item for Bell, who acknowledged that Leidos' metrics on the BD and bookings front have not been where the company wants them. Leidos does have a $34 billion total backlog with $8.3 billion of it funded, but Bell wants the company to think differently about that metric for indicating future revenue growth.
"I think quarterly book-to-bill ratios can become quite a distraction and are actually quite unhelpful," Bell said. "What I'm focused on is building a quality backlog over time with quality wins that speak to long-term growth for Leidos, and I don't think the BD process here is broken. I know we know how to win."
One key cog in how Leidos has gone about the long-term vision for itself has involved having a blend of service and product offerings, especially those in the software realm where many times the lines get blurred.
Bell said that approach makes sense for Leidos so it can have "countercyclical capabilities" as the end markets change.
"At the core, whether it'd be a product or a service, remember that everything we do these days is at its core, IT services and algorithms, and software and cyber," Bell said. "I like the mix, and I think we'll be continuing the mix."
Second quarter revenue of $3.8 billion was 7% higher compared to the prior year period, while profit of $420 million showed a 15% year-over-year increase in adjusted EBITDA earnings before interest, taxes, depreciation and amortization).
Leidos lifted its full-year revenue guidance to a range of $14.9 billion-to-$15.2 billion, up from the prior $14.7 billion-to-$15.1 billion outlook. The company widened its bottom-line margin outlook to a range of 10.1%-to-10.5% from the previous 10.3%-to-10.5% range.