Northrop wins $1.4B Army missile defense contract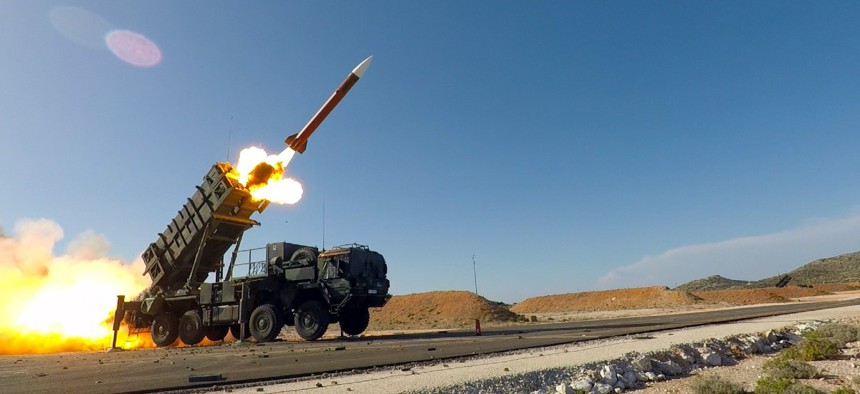 Northrop Grumman wins a head-to-head showdown for a $1.4 billion integrated missile defense system production program intended as a cornerstone for the future joint force network construct.
Northrop Grumman has won a five-year, $1.4 billion contract to move into the production phase of the Army's future integrated missile defense system.
The Army received two bids for the Integrated Battle Command System contract that covers the development, production and delivery of systems. Both the Army and foreign allied partners will acquire the systems, the Defense Department said in its Dec. 23 awards digest.
ICBS is intended to connect missile defense assets with each other to aid in command-and-control with plans to ultimately become a cornerstone aspect of the construct known as JADC2, or Joint All-Domain Command and Control.
JADC2 is the military's vision to link all sensors and soldiers into a single network architecture so they can communicate with one another and quickly transfer data, information and intelligence.
Breaking Defense has more on the background of the ICBS program here, as well as what lies ahead for JADC2 in this story.
Northrop is one of dozens of companies that are competing for work on the JADC2 effort and was selected for the first round of awards in June 2020.