Peraton wins $339M NASA balloon operations recompete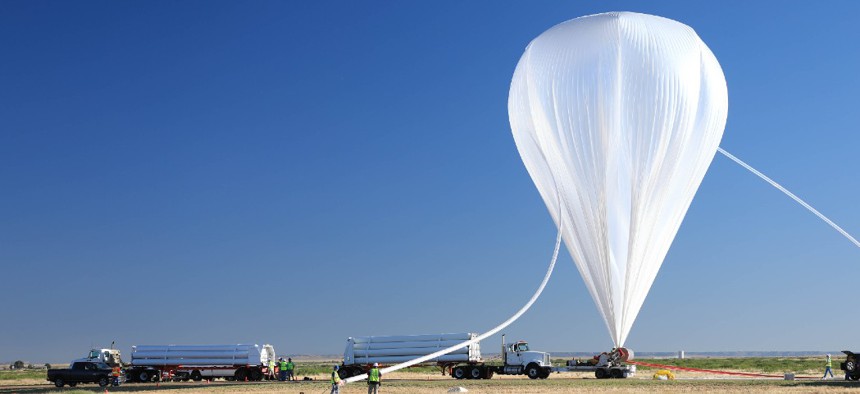 Peraton won the recompete of a potential seven-year, $339.1 million contract to help NASA carry out experiments that incorporate scientific balloons.
This second iteration of the NASA Balloon Operations Contract covers work over one initial base year followed by three option periods of two years each, the agency said Monday.
NASA's announcement, however, listed the awardee as "Northrop Grumman Systems Corp." In a LinkedIn post Tuesday, Peraton confirmed the company inherited the contract through its acquisition of the Northrop IT and services business in 2021.
Areas of responsibility include operational flight support that encompasses the launching, tracking and recovery of scientific balloons and payloads. The company will also provide engineering services for operational support, quality control, and balloon research-and-development.
Locations of work include the Columbia Scientific Balloon Facility in Texas, the Wallops Flight Facility in Virginia, other launch locations, and a site provided by Peraton.