ICF targets open source with latest acquisition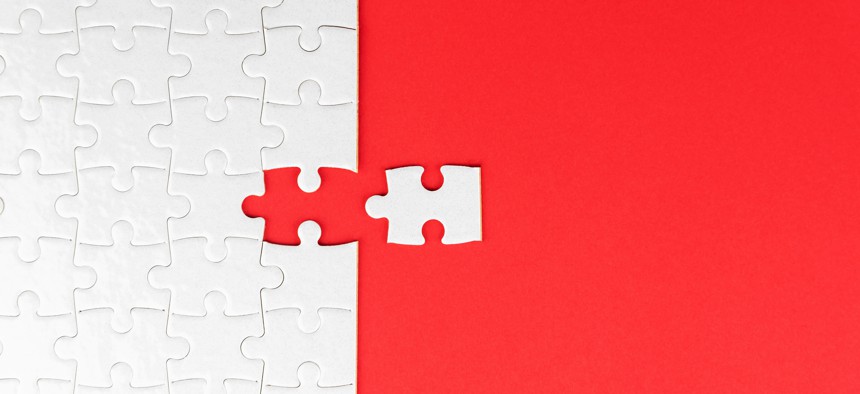 This $220 million transaction eyes better footing in larger opportunities with that require open source.
While updating investors on its strategy in late May, ICF identified open source development as a key capability area it needed more of to keep the growth going in its technology modernization business.
The global technology and consulting firm's latest acquisition announced Wednesday is one it believes does just that:  the purchase of digital health services provider SemanticBits for $220 million.
Herndon, Virginia-headquartered SemanticBits was founded in 2005 and today has 450 technologists supporting digital modernization efforts and primarily at the Centers for Medicare & Medicaid Services. All parties expect the transaction to close in mid-July.
More specific to the open source angle: SemanticBits touts that practice as being the industry standard and its default approach for all systems development and modernization projects.
SemanticBits makes those still-in development software and applications public so they can be accessed and tested in a way that replicates their use by customers.
Fairfax-headquartered ICF is increasingly seeing open source as an embedded requirement for the kind of IT modernization contracts it views as key to the continued growth.
"We are seeing a lot of large open source opportunities across our civilian space and adding SemanticBits makes them much more winnable for us," CEO John Wasson said Wednesday during a conference call with investors.
ICF's pending purchase of SemanticBits represents the acquirer's third in less than a year, a string that includes the late 2021 buys of Creative Systems and Consulting and Enterprise Science and Computing.
All three acquisitions have an element of expertise in so-called "low code/no code" software platforms hosted in a cloud environment and then deployed on a licensing model.
The post-close revenue synergy that ICF sees is in combining its services supporting those products with the open source component SemanticBits brings to the equation.
"Most of the big deals going forward are going to be some blend of those," Mark Lee, senior vice president and head of public sector," said on the same call with analysts.
CMS is not the only customer ICF has in mind with this acquisition either.
"(SemanticBits') capabilities are really leading edge: there's some that are specific to health and CMS, but a lot of them aren't and very easily extendable to our other public sector clients particularly in the civilian space," added Lee. "We're already seeing those kinds of jobs."
ICF expects Semantics to generate $135 million in revenue across 2022 with $115 million of that reoccurring in 2023.
The $20 million difference owes to the completion of SemanticBits' small business set-aside contracts. Wasson said ICF has planned for that event and has gone through it in the past when integrating a company, whether that be the two late 2021 acquisitions or the purchase of Incentive Technology Group in 2020.
Wasson said ICF looks for opportunities to convert that work into full-and-open. If that cannot happen, ICF then looks to subcontracting or joint ventures.
"We think we've ring-fenced the risk and fully captured it here, so we would expect the revs to come down in '23, but thereafter we would return to growth and we would expect significant growth in this market," Wasson said.
"We've had quite robust double-digit growth in IT modernization and I think we're confident in the long run we'll achieve that with SemanticBits."
G Squared Capital Partners acted as the exclusive financial adviser to SemanticBits, both of which worked with ICF's corporate development team through a proprietary acquisition process.