IBM CEO joins Northrop Grumman's board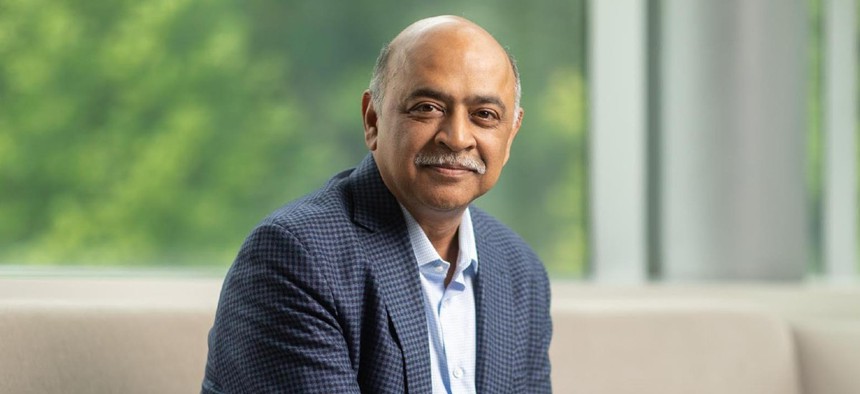 This move coincides with a critical juncture in the global computer chip supply and overall conversation around commercial technology in public sector.
Most of the publicly traded companies we monitor have a history of adding members to its board of directors from industries outside of the government market to get a different perspective.
The latest example of that approach is found in Northrop Grumman's Wednesday announcement that its newest board member is Arvind Krishna, chairman and chief executive of IBM.
Krishna became IBM's CEO in April 2020 and added the board chairman title in January 2021 after a nearly three-decade career at Big Blue.
His key focus areas at IBM have included artificial intelligence, cloud computing, quantum computing and blockchain.
But for IBM and the overall tech ecosystem at-large: the global computer chip shortage has taken higher precedence over any of those four areas.
Just about everything of importance in the world runs on chips in some way, shape or form. Defense platforms and systems are no exception.
Northrop has also felt the effects of that supply crunch and called it out for investors to factor in as a headwind to the business.
We are certain the Northrop board will chat a lot more about chips with Krishna now on the panel.