Booz Allen was not the only company involved in this week's M&A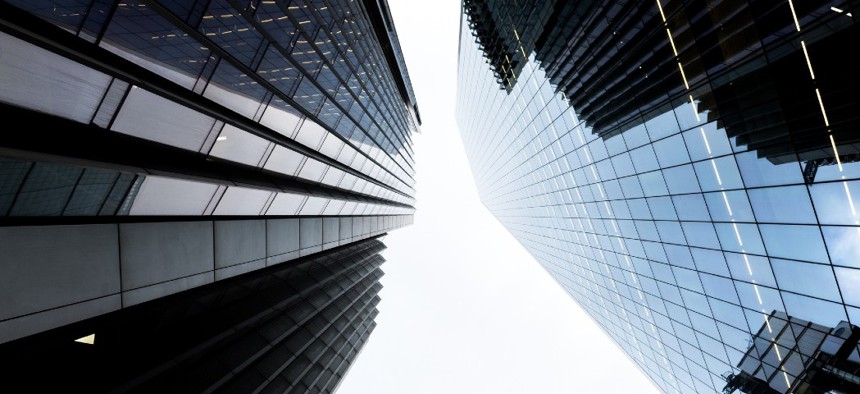 Some of the week's other major transactions involve a change in ownership, divestiture in-the-works and acquisitions.
Booz Allen Hamilton was far from the only company in the government market to announce a significant transaction over this past week under the broad category of mergers and acquisitions.
One federal contractor is getting a new owner and leader, a second is spinning out a business unit and two other firms have completed acquisitions.
Here is a snapshot of the week's other M&A activity outside of Booz Allen's purchase of EverWatch.
Synectic Solutions
Scott Koslow, a 25-year defense sector veteran and retired Navy officer, has purchased this government services company from founder Lynn Dines and is now the CEO.
Headquartered in the Los Angeles suburb of Oxnard, SSI was founded in 1997 and the Naval Air Systems Command is its major government customer.
Koslow will lead efforts to further develop SSI's portfolio with NAVAIR and push for a greater presence with the Naval Facilities Engineering Systems Command.
SSI plans to certify as a service-disabled, veteran-owned small business. The company touts its four core focus areas as logistics, engineering, management and IT.
Envistacom
All along, the communications technology and infrastructure firm's plan for its technology development shop was not to keep that unit in-house.
Envistacom started the Advanced Technologies Group three years ago and is now moving to divest the unit, after which ATG will change its formal name to Apothym Technologies Group but keep the acronym.
No identities regarding ATG's new owners and backers were disclosed, but Envistacom said that ATG will be led by its current senior vice president of strategy and technology in Michael Geist.
ATG is headquartered in the Atlanta suburb of Peachtree Corners and has a research-and-development center in Frederick, Maryland.
Saalex Corp.
This service-disabled, veteran-owned small business is acquiring a fellow SDVOSB in an effort to expand IT-related offerings for defense agencies.
No terms were disclosed, but Saalex's purchase of Netsimco turns the combined entity into one that generates around $100 million in annual revenue.
Netsimco was founded in 1999 and describes its core focus areas as covering warfare analysis, information technology, war game support, and modeling-and-simulation.
Saalex was stood up in that same year and touts its competencies as covering test range operations and management, engineering, logistics and cybersecurity. Like Synectic, Saalex is also headquartered in Greater Los Angeles but in the suburb of Camarillo.
Mission Critical Partners
For its latest acquisition focused on managed services, the secure IT and communication network operations firm is purchasing a cyber company focused on helping government and commercial entities manage their risk postures.
Mission Critical Partners sees its acquisition of Secure Halo as also bolstering the buyer's ability to help federal agencies including the Defense Department reduce cyber vulnerabilities in networks and supply chains.
MCP did not disclose the terms of the transaction but said Secure Halo's office in Washington, D.C. will become a central hub for cyber analysts, technicians and other personnel.
Secure Halo was founded in 2006 and holds a SAFETY Act designation from the Homeland Security Department regarding the company's cybersecurity assessments. The company also touts being trained in DOD's CMMC program to establish a unified cyber standard for businesses in the defense industrial base.
State College, Pennsylvania-headquartered MCP has acquired four other companies in the same number of previous years focused on justice, public safety, data integration and enterprise IT services.