Booz Allen details the latest moves in its 'VoLT' strategy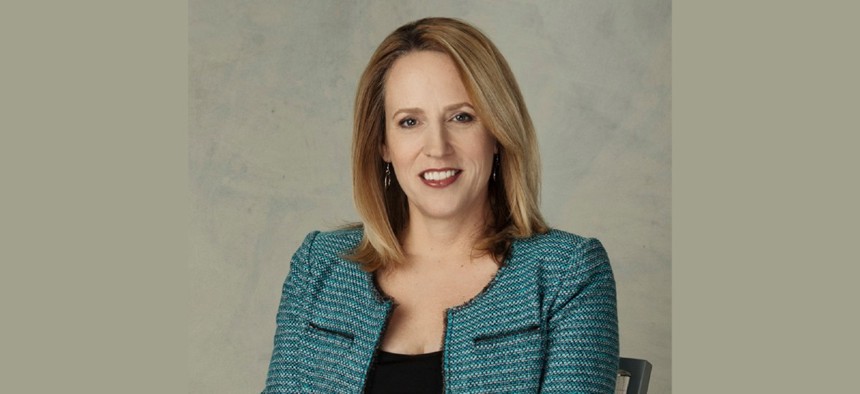 Year number one under that strategy involves executive moves (including a new COO), a reorganization of its technology teams and integrations of acquisitions.
Booz Allen Hamilton's latest three-year strategy called "VoLT" unveiled last year has led the company to undertake three executive-level appointments and an internal realignment aimed at supporting continuing transformation.
During Booz Allen's fourth quarter and fiscal year-end earnings call Friday, CEO Horacio Rozanski said the board of directors has approved Kristine Martin Anderson's promotion from president of the firm's civil sector to chief operating officer.
She will officially step into the COO role on June 1, Rozanski told investors. Anderson has been with the government technology services contractor for 16 years, which include the last four overseeing its civilian business and prior to that a stint as leader of the health business.
Her primary responsibility will be "accelerating firmwide operational performance and the transformation of our business model in collaboration with leaders from across the firm," Rozanski said.
The last time Booz Allen had a COO was when Rozanski held that position between 2011 and 2014, before he became chief executive at the start of 2015.
With Anderson moving to COO, her role in leading the civil sector will be taken up by current Chief Growth Officer Richard Crowe also on June 1. Crow also has previously led Booz Allen's health business during his 17-year career at the firm.
Rozanski's third personnel move involves a realignment of the company's IT infrastructure and innovation functions. Those are a single organization as of April 1 and under the leadership of Susan Penfield in the newly created position of chief technology officer.
"This organization leads the way in scouting the market to select and scale the best new technologies for our clients' mission needs, as well as our own" Rozanski said.
Fourth quarter revenue climbed 13.1% over the prior year period to $2.24 billion, while sales for Booz Allen's full 2022 fiscal year ended April 31 were up 6.4% to $8.36 billion.
Included in that full-year increase is a 1.5% top-line gain for the intelligence business and 11.% in the fourth quarter. Chief Financial Officer Lloyd Howell described that as an inflection point given Booz Allen's efforts to shift the business toward "the high-end technical work we want to focus on."
The firm's initial guidance for its current 2023 fiscal year has revenue in the range of $8.8 billion-to-$9.1 billion, suggesting growth of between 5% and 9%.
Roughly 1% of acquired sales from Liberty IT Solutions and Tracepoint are included in that outlook. Not included are contributions from the acquisition of EverWatch, which Rozanski said Booz Allen is working to close "in the coming months."
Booz Allen reported a company-record backlog of $29.2 billion with $3.7 billion of it funded, as well as a 1.36 book-to-bill ratio for the fiscal year that represents the rate of contracts being booked versus revenue being realized.
Within those underlying metrics is a recompete Booz Allen secured in the fourth quarter for its so-called "EMAPS" task order, initially won in 2018 at a $885 million ceiling to help defense and other agencies deploy new artificial intelligence tools and techniques.
EMAPS now has a $1.5 billion ceiling to represent the "largest single task order in our company's history," Rozanski said.
"It is obviously financially important, but it's also strategically important because this is the type of work we want to do: at the center of the mission, driving both mission priorities and technology into core key missions that are going to need and are going to be transformed by it," Rozanski added.
Booz Allen also touted a 5.7% higher employee headcount over last year to 29,300 employees amid a 12-month period that saw recruiting and hiring go back to the top of the business agenda.
"We remain optimistic that back to targeting mid-single digits this fiscal year, we're going to get increasingly closer to that, but it still remains a very tight labor market," Howell said.
Fourth quarter profit climbed 6.3% to $205 million adjusted EBITDA (earnings before interest, taxes, depreciation and amortization), while the full-year increase was 11.3% to $934.9 million.
The fiscal 2023 guidance outlook is centered around growing adjusted EBITDA to between $950 million and $1 billion, suggesting a margin of mid-to-high 10%. Booz Allen ended its last fiscal year at a 11.2% adjusted EBITDA margin.