ManTech-Carlyle only the start of this week's private equity M&A activity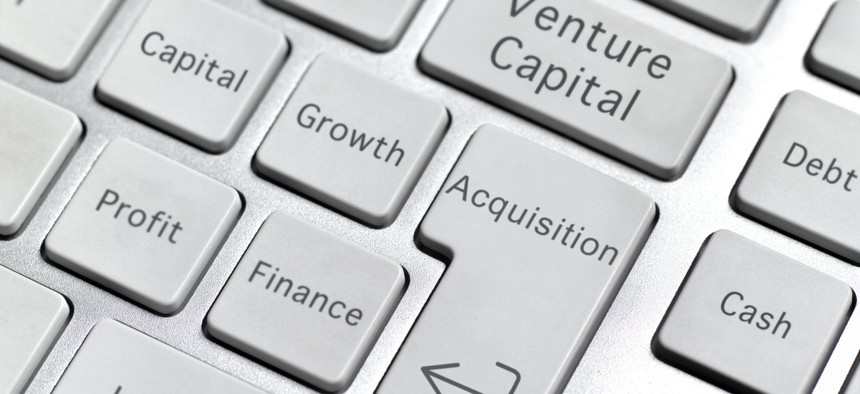 Sagewind Capital, DC Capital Partners and Highlander Partners are behind the other transactions that came to us in the wake of Monday's "big one."
ManTech's agreement to be acquired by the Carlyle Group in a $4.2 billion transaction started a week of private equity-driven acquisitions across the government market.
After the ManTech deal, three other announcements were made of PE-backed companies adding to their businesses, including one just getting off the ground.
No terms were disclosed for these three transactions, but here are some other details.
Sigma Defense Systems
Backed by Sagewind Capital, the national security technology company's latest purchase centers on the military's communications environment and push to the so-called "JADC2" construct.
Sub U Systems brings to Sigma Defense a wider portfolio of software-based solutions designed to help bring edge computing, artificial intelligence, machine learning and communications relay tools to the edge.
"The acquisition of Sub U aligns with our vision of autonomously connecting people, systems and data with an integrated hardware and software approach to communications," Sigma Defense CEO Matt Jones said in a release.
Sub U Systems was founded in 2008 and manufactures tactical edge-of-network route, switch, and computing technology for commercial, government and military use. Founder and President Keir Tomasso will continue to oversee operations and lead solutions development post-close.
New York City-headquartered Sagewind also backs the government contractors Axient, By Light, Federal Advisory Partners and GCom.
Valkyrie
DC Capital Partners is not only acquiring that defense technology services company, but merging it with another of the investment firm's portfolio businesses.
Founded in 2020, Hill Technical Solutions received DC Capital's backing in Fall 2020 to support the next phase of growth as a systems engineering and architecture firm. Valkyrie started in 2007 and today is a 700-employee business focused on system design and all phases of the lifecycle afterward.
The combination of Valkyrie and HTS presents to the market a company with a larger infrastructure for supporting customers requirements in C5I -- command, control, communications, computers, combat systems and intelligence.
"When Valkyrie was founded, our vision was, and continues to be, to rapidly build a customer and employee focused company that provides quality support to our national priorities. We see this partnership as continuation of this vision," Valkyrie CEO Gary Lisota said in a release.
Chertoff Capital acted as financial adviser to Valkyrie with Greenberg Traurig the legal adviser. Arnold & Porter acted as legal adviser to DC Capital.
High Point Aerotechnologies
This brand new name entering the fold is only the beginning for Highlander Partners, a Dallas-headquartered private equity firm with the unmanned systems market in its sights.
High Point is a holding company the investor has stood up to acquire and bring together companies that focus on developing technologies and systems that can counter adversarial unmanned aerial systems.
Jim Gavrilis has joined High Point as president and CEO after a 24-year career as an Army officer followed by senior-level positions in the defense industry. He also has worked as a senior adviser to the Center for Naval Analyses, Johns Hopkins University Applied Physics Laboratory and Special Operations Command.
"With the right team and targeted acquisitions, we have a significant opportunity to create a leadership position in the dynamic C-UAS market," Gavrilis said in a release. "We are in the process of recruiting subject matter experts to join the High Point team, and we intend to analyze both mature businesses and developing technologies for potential acquisition."
"We have been highly focused on exploring the C-UAS arena," Highlander Partner Ben Slater added. "The industry is young, fragmented and has remarkable growth potential."