Veritas uses fund for the middle-tier to back radio tech maker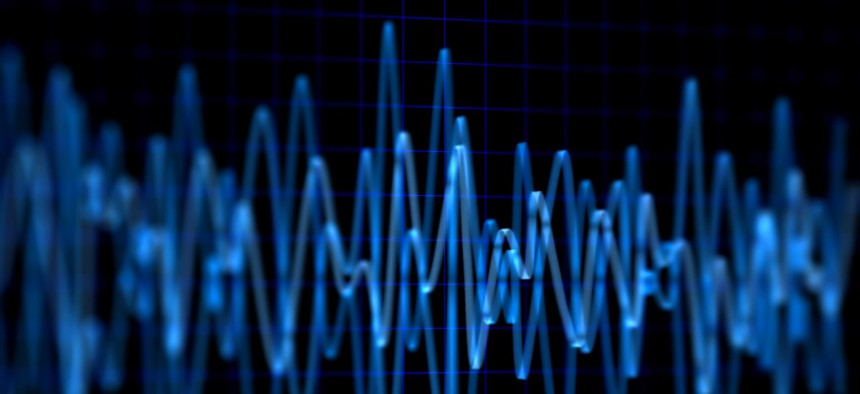 The private equity firm previously used that "Vantage Fund" to carve out and stand up a business from Peraton.
Private equity firm Veritas Capital has identified another investment for its $1.8 billion "Vantage Fund" that focuses on companies in the government market's middle tier.
Veritas said Tuesday it has backed Epiq Solutions, a provider of software-defined radios and turnkey radio frequency products for defense agencies and enterprises in certain commercial markets.
Terms of the transaction were not disclosed. Co-founders John Orlando, Aaron Madsen and Michael Shogren will continue to lead Epiq respectively as chief executive, chief technologist and chief operating officer. They will also retain a significant ownership position.
Epiq launched in 2009 and designs its offerings as small-form factor to optimize size, weight, power and cost for embedded computing applications. The Greater Chicago-headquartered company also touts the product line as being based on open architecture standards so users can quickly insert new technology.
"Veritas' deep network, expertise investing at the intersection of technology and government, and collaborative approach will support our continued investment in product advancement and our rapid expansion into new markets," Orlando said in a release.
New York City-headquartered Veritas completed the fundraising for its Vantage Fund in the spring of last year and quickly used that capital to stand up what is now Arcfield, the former systems engineering business of fellow Veritas portfolio company Peraton.
Raymond James worked as the financial adviser to Epiq, which also retained Miles & Stockbridge as legal counsel. Latham & Watkins acted as legal counsel to Veritas. Covington advised Veritas on government contracts and other regulatory matters.