QinetiQ's big-picture thinking with Avantus in the fold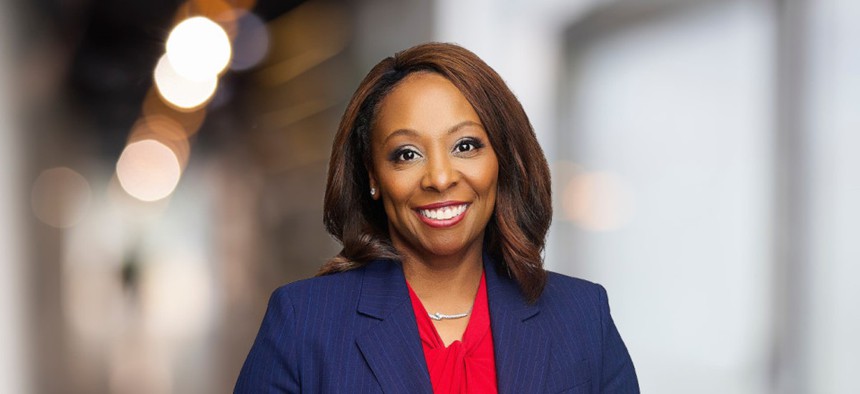 The British defense tech maker explains to "Lombard Street" (London's Wall Street equivalent) why they see this $590 million transaction as making sense for the U.S. expansion strategy.
QinetiQ Group was born in 2001 out of what was then the U.K's equivalent to the U.S. Defense Advanced Research Projects Agency and remains a British defense technology company.
But the U.S. market represents QinetiQ's largest growth opportunity both in the words of its own chief executive and as shown by the plan announced Friday to acquire Avantus Federal for approximately $590 million, a figure that includes $70 million in tax benefits.
During a call with investors Monday morning, QinetiQ CEO Steve Wadey said the company believes it is "creating a business in the U.S. with a very similar capability and risk profile to the business we managed successfully in the U.K."
"This coherence also provides further opportunity for global leverage in support of the trilateral (AUKUS) partnership between the governments of Australia, the U.K. and the U.S." Wadey said to analysts.
All parties involved in the QinetiQ-Avantus transaction expect it to close by the end of this year. The U.S. subsidiary will double in size to just shy of $600 million in pro forma revenue after adjusting for currency conversions, while the global corporation will swell to nearly $1.6 billion.
For after the close: QinetiQ expects its revenue to be 62% U.K.-based and 25% U.S. with another 6% in Australia and 7% elsewhere, according to an accompanying slide deck from the Monday call.
The U.S. business sees its pro forma revenue breakout as 38% in defense and space programs, 40% across the intelligence community and 22% with the Homeland Security Department.
QinetiQ's five-year blueprint calls for around $2.8 billion in global revenue with the U.S. business making up for roughly one-third of that, the presentation indicates.
That should help present the global context for how QinetiQ, whose name often spoken of as having been inspired by  "Q" character in the James Bond film series, is shaping itself to focus on six core areas called out in the presentation:
Augmented intelligence
Cyber technologies and operations
Data and software solutions
Digital engineering and integration
Intelligence analysis and operations
Mission enablement and sustainment
Explaining to analysts how Avantus and its approximately 1,150 employees fit into that was mostly the responsibility of QinetiQ US CEO Shawn Purvis, who joined in January to lead the group's renewed push for U.S. expansion amid rising budgets with slightly more stability than in prior years.
Purvis said the three domains Avantus fits into are intelligence analysis, data software and digital engineering with an eye toward helping agencies in programs related to information advantage and test evaluation.
Avantus has concentrated most of its work on agencies in the defense and intelligence communities, along with the Homeland Security Department, under the company's current name and the ones preceding it.
But with Avantus in the fold, Purvis said that business offers a sturdy foundation with 76% of its expected revenue over the next three years in backlog or considered high-confidence: either through on-contract growth, extensions or recompetes.
"The combined organizations together will be able to go across all three of the domains that I mentioned to do not only current contracts and grow those contracts they have today, but take on those larger integration, intelligence, surveillance (and) reconnaissance-type programs, which span across the portfolio and require the combined capabilities of both of our current organizations," Purvis said.
With the backing of private equity firm NewSpring Holdings, Avantus had its own agenda for acquisitions to make inroads in. Those included intelligence agencies and programs for example that Purvis described as "into the heart of that particular mission with that customer."
That part of Avantus' strategy and other aspects caught QinetiQ's attention as a business focused on the kind of cyber intelligence analysis and other mission operations work that is not of the commodity variety, Purvis said.
Her explanation of how Avantus operates today also gives a glimpse at QinetiQ US' big picture view of its future and is worth reading in full:
"The delivery of that (support) ends up in software development, systems development, the creation of a system of systems, the systems integration role, and integration of components of the ISR mission.
"That can be hardware and systems, but also the bulk of that and the power of that is turning the collection and the processing that happens with those platforms as big platforms that you see down into the ground stations as finished (intelligence), and that is a direct partnership with the government customer."
Avantus' founder and CEO Andy Maner will join the board of QinetiQ US after the transaction closes.