Pearson renews US federal push through acquisition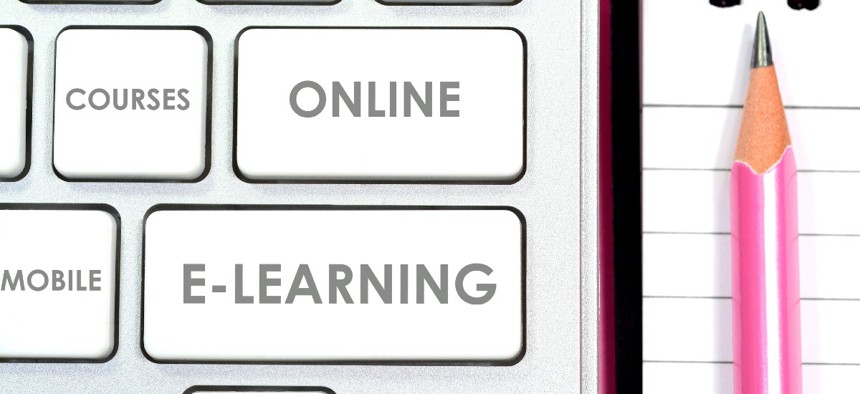 The company being purchased is the provider of USA Hire, the system used to evaluate candidates for federal government jobs.
Global publishing and education company Pearson shrunk its U.S. government market footprint in 2007 through the sale of a subsidiary focused on that market to private equity firm Veritas Capital.
Veritas paid nearly $560 million in cash for that business and shortly thereafter changed the name of what was Pearson Government Solutions to Vangent. General Dynamics acquired Vangent four years later at a price of $960 million to further scale up the technology services business.
Twelve years on from that initial divestiture: London-headquartered Pearson is revving up its U.S. federal market push again through an agreement to acquire workforce assessment services provider Personnel Decisions Research Institutes.
The transaction announced Monday has an enterprise value of approximately $190 million and all parties involved expect to close pact in the first half of 2023, pending regulatory approvals and other closing conditions.
Minneapolis-headquartered PDRI was founded in 1975 and currently operates as a subsidiary of SHL, also a talent data and management company that like Pearson has its hub in London. PDRI generated $33 million in revenue for 2021.
SHL acquired PDRI in 2011 and the latter has since been the focal point of U.S. public sector work for the parent company.
PDRI is mainly known in the public sector as the provider of USA Hire, a web-based system used by the Office of Personnel Management and other agencies to assess candidates for federal government jobs. A second primary goal for USA Hire is to help reduce the time needed to hire and onboard people.
USA Hire is intended to be a complementary tool alongside USAJobs, the web portal via which candidates apply for federal government jobs.
At least 40 agencies use USA Hire to assess nearly 500,000 applicants per year, according to PDRI and OPM. The federal government altogether employs more than 4 million people, according to Performance.gov.
PDRI is a prime contractor on the governmentwide Human Capital and Training Solutions vehicle, which is jointly run by OPM and the General Services Administration.
When Pearson closed on the 2007 transaction with Veritas, the former kept a 10% equity stake in the divested business and also fetched $40 million in stock along with the $560 million cash payment.
Over the past decade, Pearson undertook a series of other divestitures on top of the initial U.S. government divestiture in order to have all of its business focused on education.
In 2021 and the spring of this year, Pearson's board of directors rejected three bids from private equity firm Apollo Group that topped out at $8.8 billion in cash to acquire the company.
Apollo dropped its push to acquire Pearson in late March and could not submit additional takeover bids for another six months under U.K. laws regarding acquisitions of publicly traded companies. For now that closes the door for Apollo unless a third party puts in a compelling offer or the Pearson board wants to restart talks.