ManTech's board adds former Navy warfare integration leader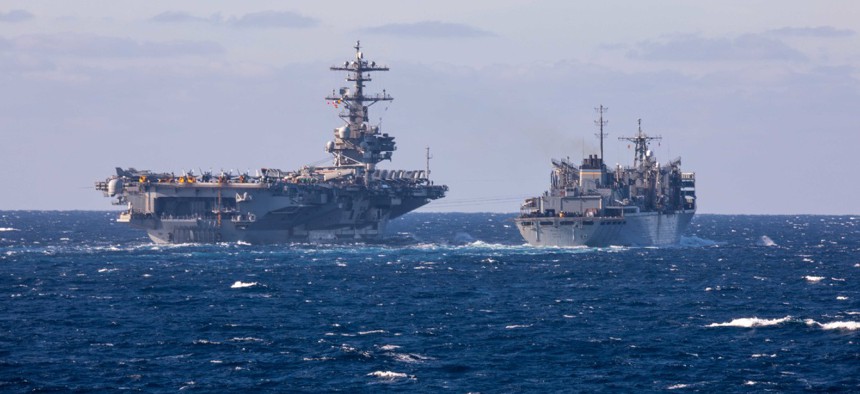 The 33-year Navy veteran's career included leadership roles for information warfare efforts.
ManTech's board of directors has elected a new member in Kathleen Creighton, a retired Navy rear admiral and most recently its director of warfare integration.
Creighton joins the panel nearly four months after ManTech completed its sale to private equity firm The Carlyle Group, after which a new 10-member board was stood up that includes CEO Matt Tait and Chairman Kevin Phillips.
"Kathleen's experience managing complex operations in advanced cyber, IT and network operations will map to and advance ManTech's global expertise and presence in these fields," Tait said in a release Wednesday.
Creighton's 33-year career in the Navy included leadership roles with responsibility over the Navy's information warfare strategic priorities, resources and requirements management.
Those assignments included director of command, control, communications and computers for Pacific Command; and deputy commander for Joint Force Headquarters-DOD Information Network.